TrackAbout regularly puts out new features and improves existing ones. Here is a brief summary of the latest changes to expect in production within the next month:
*Items may need subscriptions through separate modules
New TrackAbout TAM7 (Android / iOS) features:
Fill for Customer Action
This action allows for filling assets already on Customer balances without removing them from the customer account.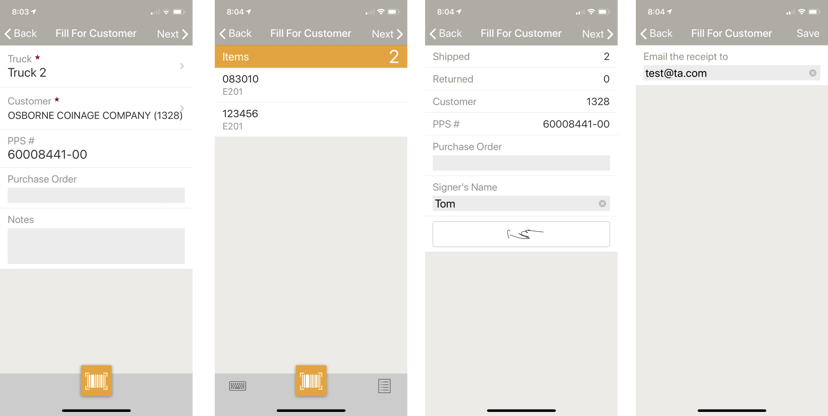 The action results in a record very similar to a delivery in which it captures the confirmation the customer has custody of the asset after filling.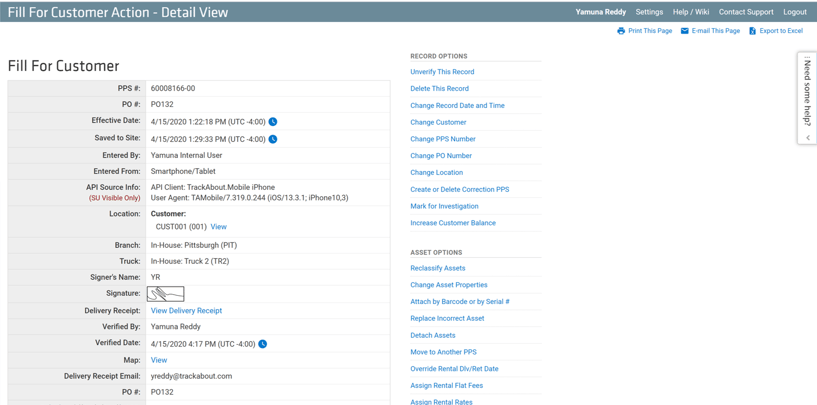 New TrackAbout TAM6 (Windows) features:
Add columns to Sort Assets screen
The Sort Assets action is typically used by customers as an "inspection" point to evaluate whether assets should move along to a next step in the assets' lifecycle.
TrackAbout has added optional display options for the Sort Assets/Inspection Scan action. In this example, the customer displays the "Container Type" collected on the asset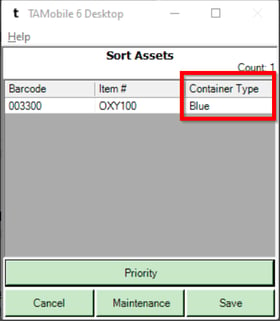 View current Product Code and or Capacity (if collected)
Adding these additional properties allows a user to verify the current information before moving forward with inspection, and gives them the chance to make changes if deemed necessary.
TrackAbout Website Changes:
Orders re-saved via API overwrite all fields in order
The new GET/orders/pending API allows clients to resend updated orders through to TrackAbout without affecting any routing that has been already done using TrackAbout's Order Planning functionality.
Using this API will avoid an entire order being replaced, which previously would overwrite the routing in TrackAbout with blanks.
Customer Asset API has been optimized
Linked Exchange - Send Custom Asset Information and other information*
Linked Exchange allows the exchange of data between two TrackAbout environments. The connected clients will separately determine what asset properties can be seen by the other.
TrackAbout has enhanced Linked Exchange to allow for the two-way exchange of data. We can now pass any custom asset information from Client A to Client B. Further Client A may decide Client B can pass updates for assets coming back to Client A.

For instance, Client A can send the Color of the asset to Client B. Client B may change the Color of the asset and send that updated information back to Client A.
See our TrackAbout Wiki for more information about classic Linked Exchange.
If you would like to add any of these new features or have questions about how to use them please contact your TrackAbout Support team at support@trackabout.com