Every day, TrackAbout and its market-leading asset management software helps thousands of businesses like yours stay in control of their returnable containers. But did you know you can pass those benefits on to your customers and let them access those same features and functions?
With TrackAbout's Customer Tracking Portal, you can hand more control to your clients – providing them with increased access and management of their data. You decide on their level of access and set the parameters on what they're allowed to view – all of which can be adjusted, if required.
Using a click of a button, your customers are able to monitor the status of their returnable containers and protect their most valuable assets without having to constantly reach out to you for updates or responses.
Highlights
What is the Customer Tracking Portal?
Transparency and Streamlined Compliance
What Is the Customer Tracking Portal?
The powerful Customer Tracking Portal allows users to:
Instantly access inventory and asset status.

Check information about a container, its contents, maintenance schedules, movements, and exact whereabouts using accurate GPS data.

View documentation (including Certificates of Analysis, Proof of Delivery).

Benefit from the same easy-to-use interface as you have, but with a condensed navigation bar so they can only see their own balance or asset list.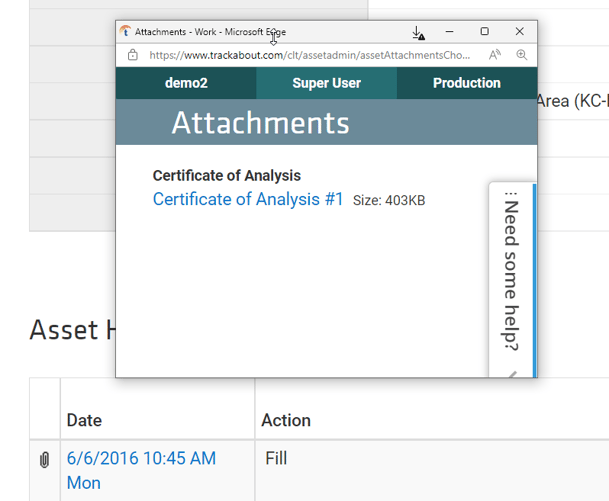 "This is an inexpensive tool that makes everyone's lives so much easier," says Doug O'Dell, VP of Sales at TrackAbout. "It lets the end users become their own customer service representatives so if they have questions about their balances, for example, they can just look them up themselves."
By logging into TrackAbout's secure cloud-based platform, your customers can now easily keep track of the movement, contents, and collection of their assets. They can see their rental information, deliveries, returns, balances, as well as who's handled what, where, and when – all in real time.
Data visibility has never been more important for businesses. Our Customer Tracking Portal puts all that information at your fingertips – from the GPS coordinates and location data of a specific transaction to the timestamp showing when it was moved or delivered.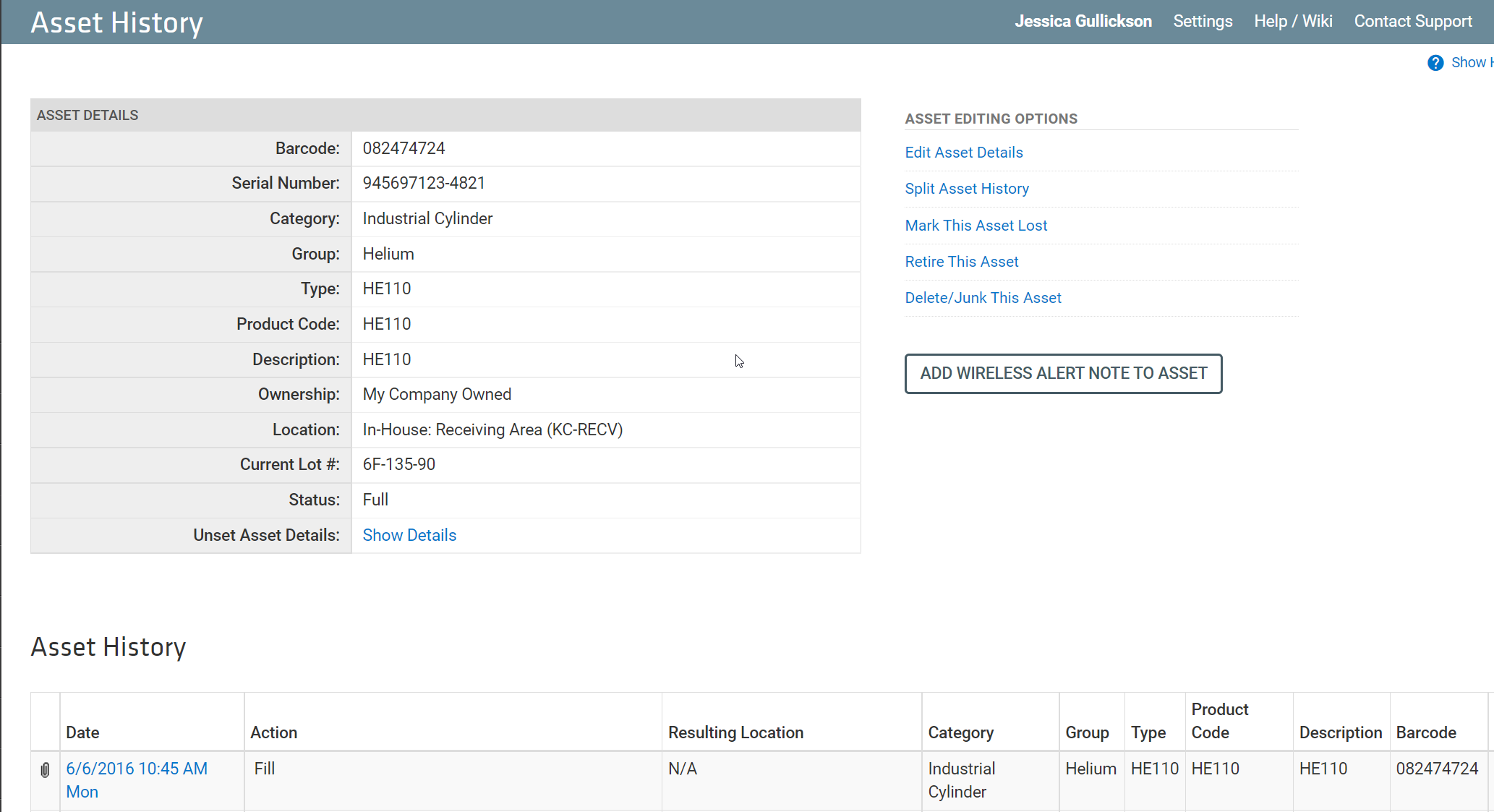 Key Benefits
One of the biggest benefits of the Customer Tracking Portal is that it makes you a better supplier, says O'Dell. "It increases transparency and helps you ensure everything is checked and correct. Nobody ever wants mistakes, and your goal is to always have accurate balances. Ultimately, the more sets of eyes you have looking over this data, the better. Additionally, because you're letting customers get into your system to see their own information, it helps you make sure that all the data is clean and your records are good."
There are two levels of access: Viewer and Tracker. While the Viewer option only allows users to log in and see their information – the asset balances, deliveries, how long they've had the containers, and so on – Tracker provides greater control so assets can be assigned to different locations and closely monitored as they move around your customer's facilities.
Take a hospital, as an example. A distributor might deliver oxygen cylinders to a hospital and drop them off at the loading dock. The hospital staff will then want to move the various cylinders to different departments, as required. With the Customer Tracking Portal, the distributor can assign employees access to certain parts of the system so they are able to independently log in, link those cylinders to the specific rooms, and check their condition and status whenever they need. Not only is all the information about the assets digitized and instantly accessible, but all those laborious manual checks and paperwork are in the past.
Transparency and Streamlined Compliance
The Customer Tracking Portal ensures transparency, helps with compliance, and reassures your clients that they always know the status and condition of their assets. Ultimately, it strengthens customer relationships, builds trust, and offers additional value.
"From a distributor's standpoint, the best thing about the Customer Tracking Portal is it strengthens the relationship with your customers," adds O'Dell. "It's probably one of the easiest modules we have as far as set up goes – but it's also one of the most valuable."
Ready to take the next step? Request a free TrackAbout demo to see how our Customer Tracking Portal can help boost your data visibility.
Need even more functionality? We've got a range of additional modules available to help your business.