Alex Neubert, the newest member of the TrackAbout Support and Implementation Team, polls her co-workers about their favorite TrackAbout feature they think our customers will love.
---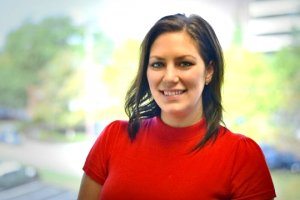 Alexandra (Alex) Neubert
Implementation Specialist
TrackMate since May 2016
As the newest member of the TrackAbout Support and Implementation Team, I began to swear by the TrackAbout Wiki to learn the ins and outs of TrackAbout and to help solve problems for clients. To assist in growing my knowledge, I relied on my fellow TrackMates to help me along the way. I used their expertise to learn as much as I possibly could. Day by day, as they told me about their favorite features, different modules, and the tips and tricks that one could only learn with years of experience, I realized how much more I had to learn. So it made me wonder – have our clients missed out on anything? Are there awesome features that somehow slipped through the cracks amongst all of the great things that TrackAbout has to offer? Are there tips that could make our users' experience better? This inspired me to share the knowledge of my TrackMates with our readers and introduce them as the experts they are.
---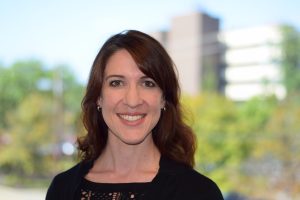 Jessica Gullickson
Manager of Client Services
TrackMate since June 2011
My favorite thing is a module rather than a feature. I love TrackAbout Rental! Implementing rental for a client was one of the very first projects I got to participate with when joining TrackAbout. Our rental module is well thought out to support the way our clients conduct rental within their businesses. It's a beneficial exercise for a company to review their rental practices as they're getting started with TrackAbout rental. In my six years with the company, every rental implementation has resulted in increased rental revenue and decreased customer discrepancies. There's so much power in having your asset tracking data and your rental information in one place.
---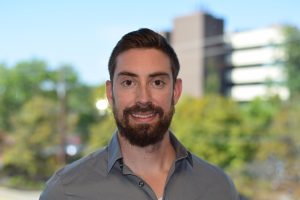 Joey Vargo
Implementation Specialist
TrackMate since August 2015
I am a huge fan of the Linked Exchange module in TrackAbout. Linked Exchange allows suppliers and their clients to quickly pass information about delivery of assets within TrackAbout. By setting mappings for locations and product codes ahead of time, suppliers need only scan and deliver assets within TrackAbout, and receivers need only review and verify the accuracy of the order in TrackAbout against the physical shipment received. When a delivery is executed by a vendor and approved by a receiver, the assets populate to the correct location. No scanning or adding of assets, or collection or input of custom fields is required on the receiver's part. The module requires both parties to have their own TrackAbout instance. The benefits are added transparency between vendors and their clients, and the time savings realized by the receivers who would otherwise need to manually enter information about assets into TrackAbout. Best of all, setup is quick and easy!
---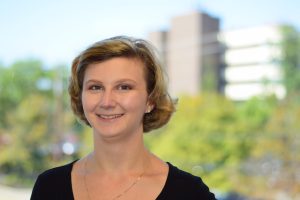 Liz Schurdak
Implementation Specialist
TrackMate since October 2012
My favorite TrackAbout feature is the Current Inventorypage. It's basically an at-a-glance view of where your assets are at the current time. It's great because it has so many filters available, such as asset classification and use state, and you can choose the level of detail you want to see, from a summary by type to a detail view including barcodes and serial numbers. In the midst of an implementation project, it's my go-to page for finding appropriate assets to test with as well.
---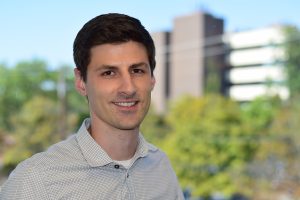 Timm Dames
Implementation Specialist
TrackMate since May 2015
The Mobile Ordering feature is great because it facilitates simple communication between job or customer sites and warehouses for needed assets. This allows customers or job sites to create orders for tools or assets needed on the spot. For more information on how mobile ordering could help you, please visit our Mobile Ordering page.
---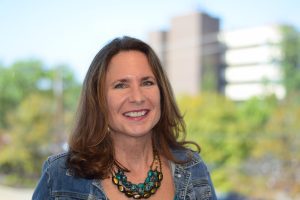 Louise Pickett
Senior Support Specialist
TrackMate since February 2007
My favorite feature is the TrackAbout Dashboard. TrackAbout is asset tracking for the real world. And in the real world, steps get missed and mistakes get made. The Dashboard quickly highlights those errors and gives users a guided, interactive way to resolve many of them. It's cool how the Dashboard makes it easy to keep data accurate, which is at the heart of what TrackAbout is all about. I really like how it's organized – if you work it from top to bottom, fixing an issue towards the top of the page may automatically resolve an issue lower down on the page.
---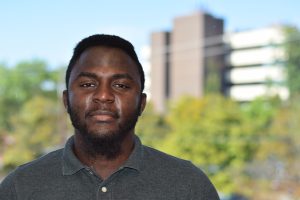 Oluwaseun (Olu) Owoyomi
Support Specialist
TrackMate since July 2014
The Geolocation feature on the TrackAbout Smartphone App for Android and iOS is my favorite. The app has the ability to capture device GPS information during scanning. This GPS data will be displayed in a map view on the website when reviewing record details, allowing you to verify asset locations in real time with GPS tracking data.