The complexities of the supply chain have certainly been compounded of late, with delays and bottlenecks adding to soaring delivery costs and shrinking margins. Finding ways to improve the process and alleviate some of those pressures can therefore make all the difference to a company's bottom line and its shipping strategy.
As a result, more and more businesses are recognizing just how important it is to maximize the use and efficiency of their assets.
Returnable Containers
For companies throughout the gas and chemical industries, it's no longer just about getting goods from A to B safely and securely, returnable containers such as totes, drums and gas cylinders allow them to do it in a far more sustainable way too.
Whether wooden crates, cardboard boxes, or plastic, the use of one-way containers is still commonplace – despite industry's push towards a greener future. Shipping goods from one location to another and then discarding the packaging is hugely inefficient and damaging to the environment.
Premium returnable containers, however, are often made from harder wearing materials and are therefore far safer and more robust than their cheaper disposable alternatives – providing greater protection for both the contents and for those physically handling the goods. Once a delivery is made, the assets are simply shipped back to the supplier, ready to be cleaned, refilled, and reused.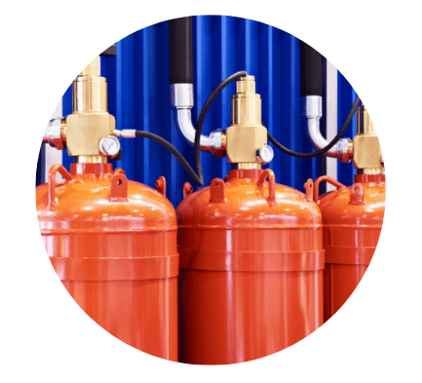 From a business perspective, reusable assets are a win-win. They reduce packaging and product waste, cut your environmental footprint, and result in significant cost savings.
However, to make the most of these added benefits, businesses must learn to manage their assets and workflows more efficiently too. After all, there's little point having a reusable asset if you don't know where it is, whether it's available, or if it is in good condition. If assets are lost in transit, aren't returned, or become unusable, there can be significant repercussions to your business.
Returnable containers are expensive to replace and should be looked after. If cared for properly, they can last for years.
How TrackAbout Can Help
Fortunately, TrackAbout provides the necessary technology and insight to keep you, your customers, and your assets safe. We believe that managing inventories better helps to keep the supply chain moving.
Unlike other asset management software, our unique application has been specifically developed to monitor and better handle returnable containers and give users full control over their equipment.
Simply attaching one of our durable barcodes and scanning the asset allows instant access to detailed reports about a container's contents, movement and maintenance history. TrackAbout also lets you know exactly where assets were last scanned using real-time updates and accurate GPS location data.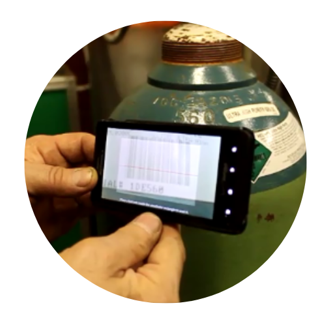 Reusable containers require care and attention, and must be maintained and checked regularly to ensure they meet all regulatory and safety requirements. They also need to be adequately cleaned and inspected before being put back into circulation to minimize the risk of contamination or leaks.
Better utilization reduces the need for new assets. We've had fantastic feedback from customers about how our software has helped them extend the life of their containers by managing their stock more effectively. In fact, one major U.S. company was able to stop buying new compressed gas cylinders entirely for 18 months, saving them millions of dollars.
While the past few years have seen sustainability climb to the top of everyone's agenda, it's been the cornerstone of TrackAbout's strategy since the very beginning.
Our software has been designed to help you:
Stay in control of your returnable assets. Reuse and recirculate containers to increase productivity and efficiency. Proper management means there is no need to replace containers unless absolutely necessary.
Waste less product. Monitor and record how containers are used, where they go, and what they contain. By properly managing volumes, customers can maximize use and minimize waste. This also prevents product being stored too long and expiring, or being overlooked.
Digitize and reduce paperwork. TrackAbout's proven technology means everything is stored online for easy instant access. By digitally capturing data and storing it securely in the cloud, information can easily be shared among teams. There's also no physical paperwork needed – and therefore less room for human error – which is perfect for auditing, traceability, and compliance.


We recognize that consumers are increasingly expecting their suppliers and vendors to demonstrate their green credentials, so a switch to returnable packaging is an efficient and cost effective solution.
In an increasingly competitive marketplace, TrackAbout provides the trusted technology to help protect your assets and maximize productivity.
Click here to find out more about the benefits of returnable container tracking or to request a demo.