Our ongoing Feature Spotlight series highlights one important tool in the TrackAbout arsenal to help you operate more efficiently and maximize the utilization of your assets.
Truck Manifests
TrackAbout helps with government compliance by generating truck manifests for assets loaded on your trucks. Prevent errors due to manual entry while getting your drivers out the door faster.
Government agencies such as the Department of Transportation (DOT) in the US require trucks to maintain accurate manifests of their cargo.
This feature is available to TrackAbout Core Tracking clients who subscribe to our Truck Load and Manifest module.
Step 1 - Scan Assets onto Trucks
Set up information about each of your trucks in the TrackAbout website. Using TrackAbout's TAMobile6 software on rugged or our smartphone apps for Android and iOS, operators scan the assets onto the trucks. Truck load records will be used to pull data to generate the Truck Manifest.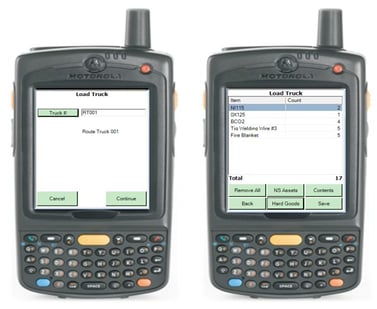 Step 2 - Generate Manifests
When your assets have been loaded onto the appropriate vehicles, use the Create Manifest page to generate manifests in PDF format. You can generate the manifest based on what is currently on the truck, or choose a point in the past.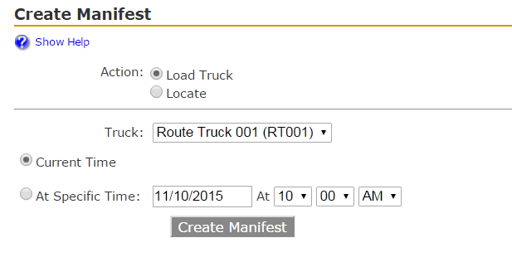 The system will generate a PDF file for download which you can print on a local printer.
We offer two layout formats:
Summary layout groups the rows on the manifest by proper shipping name, hazard class and UN number
Detailed layout groups the rows by product code.
This is an example of the Detailed layout: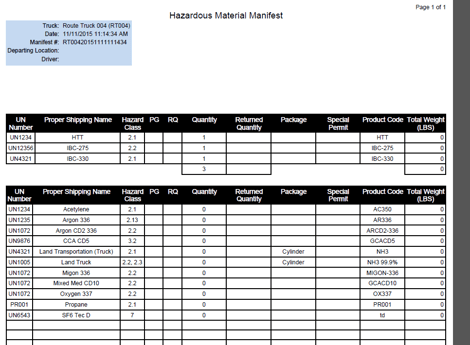 Manifests can be further customized to include government-regulated information such as
UN Numbers
Shipping Names
Hazmat Classes
Special Permits
Manifests can also display custom logos based on your business preferences.
In addition, TrackAbout will automatically assign to each Truck Manifest a unique identifier based on the Truck Number and date and time of manifest generation. This unique identifier provides additional accountability and eases record keeping.
Step 3 - Efficiency!
Generating your Truck Manifests with TrackAbout:
Reduces manual entry errors by using scan data to generate manifests
Gets your drivers out the door faster by printing completed manifests quickly
Auto-generates unique manifest identifiers for government compliance and accountability
The Truck Manifest feature is available to TrackAbout Core Tracking clients who subscribe to our Truck Load and Manifest module.
Contact our Support team at support@trackabout.com to get started.