Did you know you have the ability to personalize some of your settings? Here's how.
In the upper right corner click Settings




On the Rows per Table tab
We recommend changing the Show Me quantity to 250 (results in fewer pages when running reports)

On the Quick Search Tab
Check the box by each option you want to show in your Quicksearch box.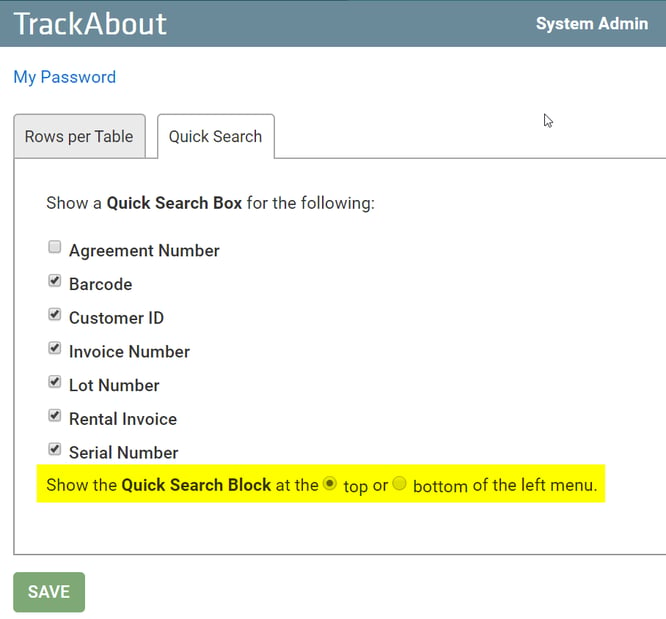 This saves you time when searching for a particular asset, customer or record.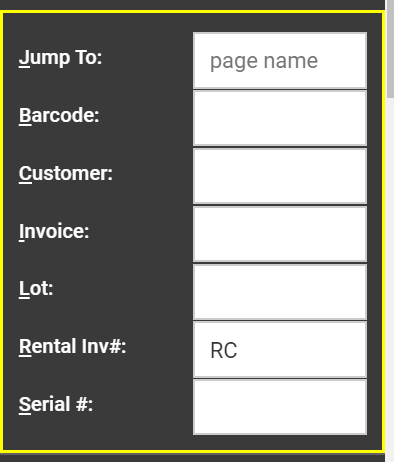 Schedule your free Customer Success call for additional training, guidance, or general questions. Email customersuccess@trackabout.com.