You may have thousands of returnable assets but they're of little use if they happen to be sitting empty in a customer's warehouse somewhere. In the meantime, orders are coming in and if you don't have enough containers to do the job, you may even need to buy more to honor those contracts. Given the supply chain issues the industry is currently facing, these certainly won't come cheap either.
Highlights
Unfortunately, this is a common scenario and is just one that demonstrates why businesses have to be increasingly savvy about how they're using their assets.
TrackAbout has transformed asset management by making the entire process quick, simple, and intuitive. Our powerful application offers users the transparency and control they need to run their businesses better and ensure they are getting the most out of their cylinders, containers, or totes.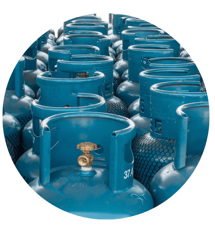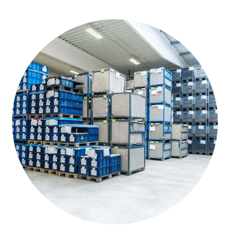 Our comprehensive Tracking Module lies at the very heart of TrackAbout– the administrative dashboard that puts our customers in full control of their returnable assets.
It's the core component of TrackAbout – think of it like the engine that drives the entire application.
In this increasingly competitive marketplace, with high costs and shrinking margins, ensuring your assets are protected and used effectively can make all the difference.
Full Visibility
From the moment you sign into the dashboard, you're presented with actionable data for all of your equipment. Users have immediate visibility of their inventories, all of which can be viewed by category, group type, product code, status, ownership, or location.
From that single screen, it is possible to locate, monitor, manage, and maintain assets with ease.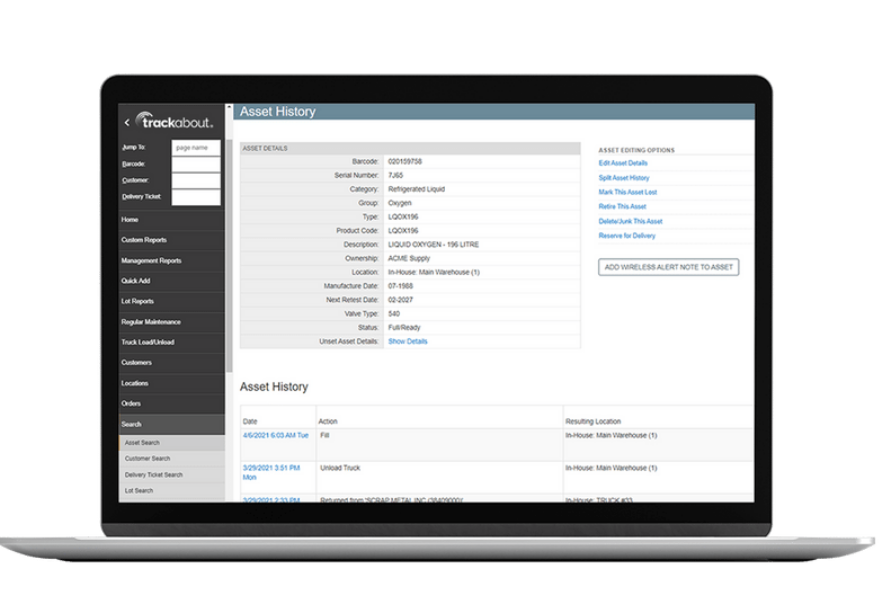 This streamlined, paperless process means that within a few button presses, an entire fleet can be controlled and optimized. Reports can quickly be generated and shared amongst team members.
Simply by scanning the associated barcode or RFID tag via a handheld scanner, smartphone or tablet, all that asset's information is transferred into the system in real time, effortlessly syncing through our cloud-based software.
This powerful tool not only logs every stage of the delivery process but provides access to a full cradle-to-grave history of any returnable asset – a one-stop snapshot of data that captures the entire lifecycle of a cylinder or container.
And it's just as easy to amend and edit an asset's details, mark it lost, or highlight that it needs to be retired and replaced. Wireless alerts can also be added so a message pops up when the asset is next scanned.
Even better? You can restrict access so only those that need it can see the information. By allocating different levels of control, TrackAbout ensures that users can view or edit only what they need. Perhaps managers need full control of the back-end reporting whereas those in the warehouse may only need to check the scanning data and not be able to make changes. Limited access can even be assigned to specific branch locations so they can only see their own stocks.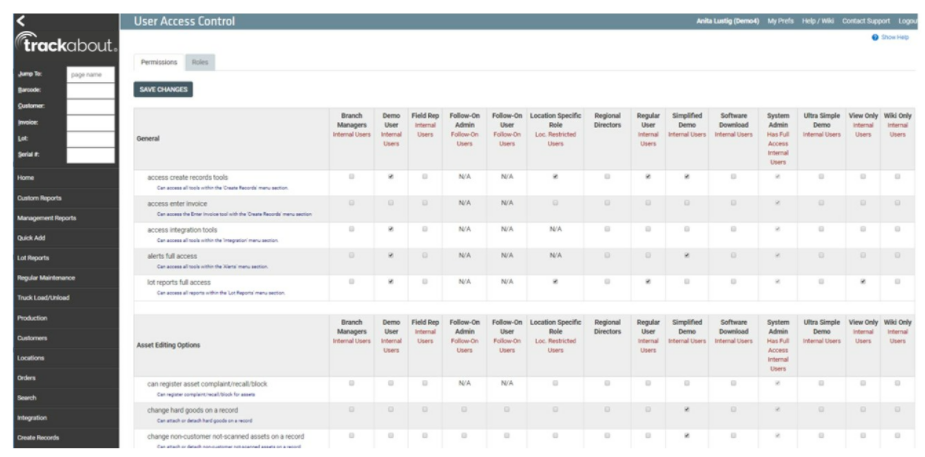 A Detailed Snapshot
Our Tracking Module is completely configurable to your preferences and puts users in control. It shows who has handled a container, when and where it's been loaded and unloaded, and the status of the goods throughout their journey.
That means being able to view everything – from its barcode and serial number, description and product type, ownership, manufacture and test dates, as well as its various locations – with a date, timestamp, and GPS coordinates.
With TrackAbout, you'll quickly see the benefits. Using equipment more effectively removes the need to replace and replenish assets. In fact, some of our clients have told us the savings from not having to repurchase containers has more than covered the cost of their TrackAbout subscription.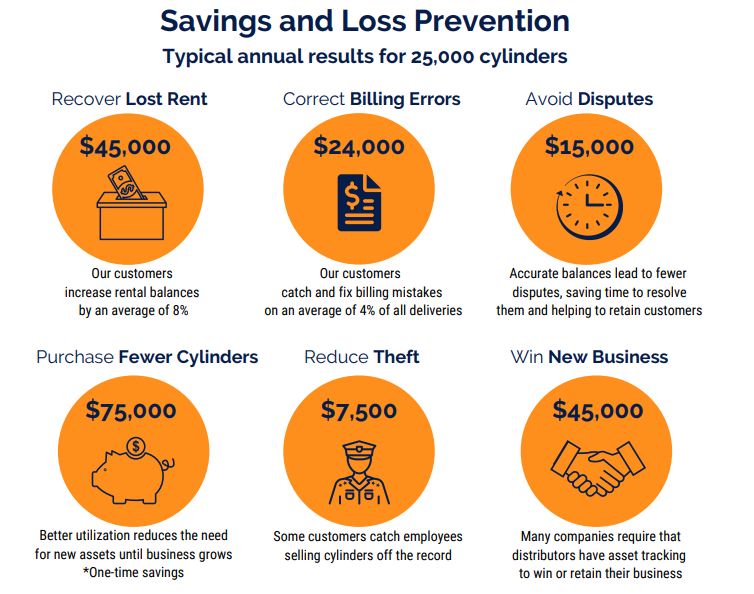 It also makes people accountable for those assets as they move along the workflow. Whether it's someone in the warehouse, the driver transporting the goods, or even the customer, TrackAbout provides an accurate record to help identify any issues and who is responsible if they are lost, damaged, or misplaced. There's really no better way of smoothing things over in the event of a dispute.
So, have you been making the most of your containers? Are they sitting idle in one place for too long? Have they not yet been returned by a customer? Knowing where product is and when tasks need to be completed makes for a more efficient supply chain and allows users to make informed business decisions.
The Tracking Module makes light work of managing and maintaining returnable containers, and is proven to help cut costs, boost profits, and help your business become even more efficient.
Need even more functionality? We've got a range of additional modules available to help your business.