More businesses are starting to recognize the benefits of implementing an effective asset tracking plan to monitor and control their containers and cylinders.
Mislaid, damaged, or lost totes have the potential to cause widespread disruption and delays – all of which can significantly impact a company's profitability, efficiency, and reputation.
Asset management software like TrackAbout provides the necessary visibility so you can always stay on top of their condition, status, and location.
Setup is simple but, as with any type of change management, there will be some additional processes involved in your day-to-day workflow. Remember, your data is only as good as your last scan – so getting your team on board is essential.
Getting up and running requires identifying and tagging your totes, scanning their barcodes to add them to the system, and deciding the data points you want to capture. Once everything is initialized, day-to-day use is simply a case of scanning the label on the tote to capture the data. Our experienced team is also always on hand to provide best practices and offer help if you need it.
Whether you want to monitor just the serial number and the container's manufacture date or you'd like to include past and future test dates, valve type, how long it's been in service, and so much more – ours is a powerful application that helps minimize paperwork and digitizes all documentation.
Transparency is extremely important in the chemical sector – both for compliance purposes and to maintain customer relationships. In the event of a dispute, for example, tracking software can pinpoint the exact time of delivery, as well as who handled the product, when, and where. By collecting and storing this data, there can be no arguments about whether something was delivered on time or if a container has been returned.
Having this information readily available helps to maintain these important relationships and prevents customers from looking to another provider.
Replacing time-consuming manual tasks not only helps your business be more efficient but also helps eradicate simple errors. Noting down the occasional 15-digit serial number isn't too big an ask but having to repeat the process for hundreds of totes greatly increases the chance of transposing a figure or missing some out entirely. Add the fact that over time they get worn down, tarnished, and rusty so the letters or numbers become illegible and it's all too easy to make mistakes.
Scanning our durable labels with TrackAbout's mobile app takes seconds and accurately captures the details every time.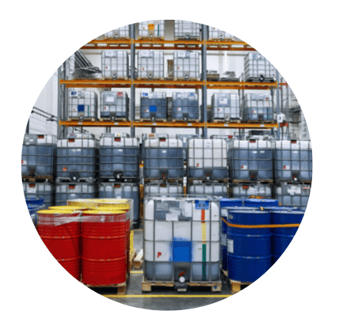 Key Features
Tracking - See where your containers are and their current status. Capture the GPS coordinates of where they were last scanned and maintain a detailed history of its previous journeys. Use this data to make informed business decisions. The savings you achieve in terms of time and not having to replace totes will quickly cover the cost of your subscription.


Truck Reconciliation & Manifest - Add accountability to inventory management, tracking loading and unloading operations as they're performed.
Delivery with Integrated Order Sync - Minimize paperwork. Access everything instantly through the TrackAbout portal and Mobile app: order numbers, customer names, addresses, delivery notes, quantities and asset types.
Bulk Delivery - Track type and quantities of bulk products that are being delivered.
Customer Tracking Portal - Provide your customers access to the system so they can check the status of their deliveries and information.
Our application is a time-saving solution and has been built specifically to meet the ever-changing requirements of the gas and chemical industries. Regularly updated, it offers all the features and functionality your business needs to digitize labor-intensive paper-based processes and protect your investments.
TrackAbout has become the industry's most trusted software provider these past 20 years, delivering proven technology to track equipment and thereby improve efficiency and productivity.
Ready to take the next step? Request a free TrackAbout demo.
Need even more functionality? We've got a range of additional modules available to help your business.