Even the most hard-wearing and durable barcodes occasionally get torn, damaged or become unreadable. It's not only an inconvenience but it could, quite literally, be a logistical nightmare.
After all, being unable to scan a tag or QR code may result in containers getting misplaced or overlooked – and that may mean lost product, delayed deliveries, and you left counting the cost.
Fortunately, TrackAbout makes it simple to re-barcode your asset and sync it to your system so you retain all your history and data.
Should a barcode fall off or need changing, most asset management systems require a replacement barcode that's an exact replica and matches the container's serial number. That leaves users having to painstakingly search for all the product information so they can reprint a label and reapply. It's tricky, time consuming, and far too easy to make mistakes.
TrackAbout offers a far simpler alternative. We provide our customers with a supply of adhesive barcodes that are all uniquely numbered. Should one ever get damaged, it's simply a case of sticking on another, logging into the system, and associating the asset to the new code. It's as easy as that!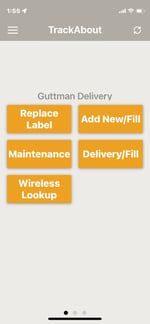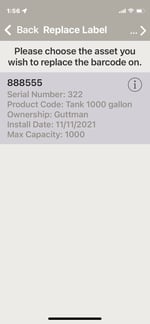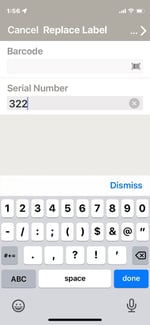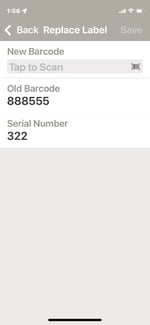 Our intuitive dashboard means the process takes only a few seconds with minimal fuss – along with the reassurance that all the asset's history and user logs are immediately linked. That means that whether you search for the asset using an old barcode, new barcode, or its serial number, all the associated information appears in one place. You can even drill down into the logs and see who replaced the label, when, and why – as well as any other notes.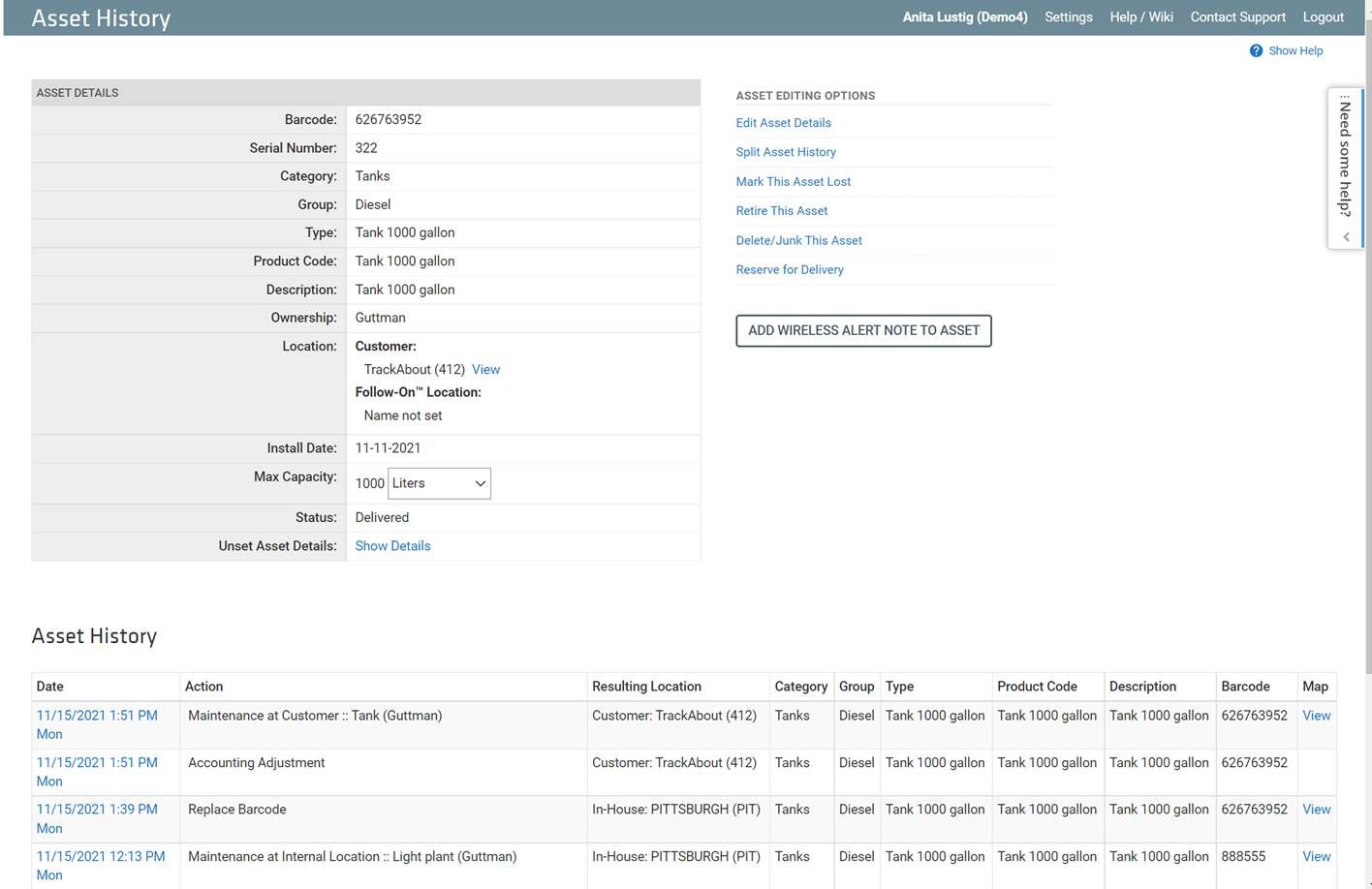 All you need to do is log into the application and select the "Replace Label" button. This opens up a new screen that asks for the asset's serial number. The system will then instantly recognize that specific container and bring up all its details such as product code, owner, install date, and capacity. Then, simply enter the new barcode, hit save, and it's all updated.
Our easy to use approach gives you continuity and full cradle-to-grave history of your asset, with no risk whatsoever of overwriting or wiping anything. Just reassign a barcode and keep scanning.
To find out more, book a free demo here.