What do we mean by Production?
Most reusable assets must go through some kind of a process to be ready to be reused. We call this step Production. Asset production commonly involves one or more of these activities:
Inspection
Cleaning
Filling
Relabeling
Changing expiration date, medical batch number or other properties
What problems does it solve?
TrackAbout can help you to manage the asset production process. It can be a lot of work to ensure that your processes are being followed properly and to manage all of the assets in all of the different stages of production. Some of the problems we help to solve:
What activities are required to prepare this asset for reuse?
How can I ensure our people are following the proper processes?
What activities were previously performed on this asset?
How many assets do I have of a given type that are ready for reuse? How many are awaiting production?
Do I have assets getting stuck somewhere in the production process?
Are assets failing testing? What kinds of assets?
Can I deliver this asset to a customer or is it still pending production?
Is this person allowed to perform this action on this kind of asset?
Are there any reasons this asset cannot be prepared? Is it flagged as damaged or past a test date?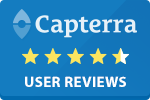 Production in Action
How does production work?
TrackAbout's implementation team will work with you to identify the processes you need for the production you are doing today. We will also help you to determine which steps would be the best to automate at the start of a project and which you might automate in a later phase. Once we know where we will start, TrackAbout team will design electronic forms that your people can use to document production steps.
We will also decide together on the statuses that your assets will move through when going through production. At it simplest the assets can move from 'not ready for use' to 'ready for use'. You can rename these statuses (usually to dirty/clean or empty/full) and create other statuses to fully track as much of your production process as you want to track.
Once setup your people will scan barcodes on the assets and enter other information into a mobile device including a smartphone, tablet or rugged mobile computer/scanner. This data is then securely sent up to TrackAbout's web-based application where it can be viewed or integrated into your other systems.
Asset production in the real world
In the real world, your people are always in a rush and keeping track of how to prepare every kind of asset can be complicated. TrackAbout can help. There are many business rules that we can help your setup around the safe production of assets. We help to move more of the logic into the software and make all of your activities easier and safer for your people.
Let us help you get your production processes under more control.