Are You Losing Time and Money Keeping Track of Your Returnable Assets?
TrackAbout makes it easy to locate, deliver, and maintain your returnable assets. The easy to use cloud-based software lets you scan and track your items with a smartphone, allowing you to protect your valuables, boost rental revenues, and reduce the cost of replacement.
With TrackAbout Asset Tracking Software You Can:
Instantly know the location of your returnable assets

Save on replacement costs of lost or forgotten items

Keep track of maintenance issues and warranties

Speed up your assets' deployment

Instantly calculate rental revenues

Capture delivery information with e-signatures
Asset management solutions for the real world
We've learned a lot by helping customers over the past 17 years. Ease of use is key. Bad data is worse than no data. That's why we've built TrackAbout to be simple for operators, but behind the scenes to correct real-world problems like missed scans, duplicate serial numbers, device crashes, lost connectivity, returns from the wrong customer and many others. TrackAbout recovers when mistakes happen.
Explore each of the sections to see how TrackAbout takes care of all the returnable asset tracking details for you, so that you that you can focus on your business and your customers.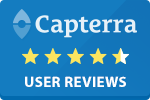 Cloud-based and mobile friendly Asset Management Solutions
TrackAbout is cloud-hosted returnable asset tracking and works with any smartphone. Prefer a rugged scanner or interested in RFID? TrackAbout works with those, too.
How it works
There are two parts to TrackAbout:
An app for mobile devices to do data collection in the field
A website where you view reports and setup the system
It all begins by tagging your assets. Register each of your assets in TrackAbout in a few short steps.
Order barcode labels
Affix a unique barcode label on each physical asset
Scan the barcode with your smartphone or a dedicated scanner
Enter the asset's properties in the app
That's it. Now you can start scanning your assets as you deliver them, pick them up, perform maintenance and a whole lot more. You can eliminate all of the paperwork that today surrounds your assets.
Then from a website you can view reports on your assets and begin to better manage them.
Works with your existing systems
TrackAbout can be used as a stand-alone system or it can be integrated with your existing business systems through our open interfaces. For more details, see our technical reference.
TrackAbout has off-the-shelf integrations for the following business systems:
Epicor Profit21, Infor SXE, Netsuite and Tecsys
In addition, TrackAbout has been integrated with many business systems by our customers. This includes: SAP, Oracle, JD Edwards, Navision, Sage, Syntax, and several other industry-specific systems.
We have the experience to help you with any integration.
Always getting better
TrackAbout is constantly investing in improving our service. We regularly rollout new features. See what we've been working on recently.