Asset Tracking Software Delivers Accountability, Efficiency and Control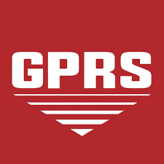 Founded in 2001, Ground Penetrating Radar Systems (GPRS) provides subsurface detection services to the construction industry from 8 regional offices across the United States. Prior to ground excavation or cutting into a slab of concrete, state-of-the-art ground penetrating radar equipment locates buried structures and utility lines to prevent costly problems if they are broken. A nondestructive technique that does not permanently alter the object being inspected, it is highly valuable in that it can save both time and money. GPRS has worked in high-profile job sites across the country, including Trump Tower (Chicago), Yankee Stadium, multiple BP refineries and the Cleveland Clinic.
Growing Pains
With more than 85 technicians, GPRS serves every major city in the U.S. Eight Regional Directors each manage a region with 10-13 technicians. The company assigns five pieces of equipment to each technician for his sole use. Other, more expensive specialty equipment is shared across each region.
In the beginning with only a few employees and a small amount of equipment, it wasn't hard to keep track of everything. A technician would send a company-wide email to find the piece of equipment needed and have it shipped. Eventually as business grew, spreadsheets were used to get a better handle on the equipment location. This spreadsheet system worked fine for a while, until exponential growth made it difficult to track everything and keep the spreadsheet up to date.
In 2013, Inc. Magazine named GPRS to its list of the country's 5,000 fastest growing companies with a three year growth rate of 262%. GPRS is the largest ground penetrating radar service provider in the U.S. with 16,500 projects completed in 2013.
"We wasted a lot of time in tracking down the equipment," said Dena Rozzi, GPRS Directors' Assistant. "With new jobs coming in fast, we needed to be sure the equipment got to the job site on time. It was no longer acceptable or efficient for a technician to send an email and wait for a response from the person who had it. Often, that person would be working in the field with no access to email."
Rozzi continued, "Information was slow and the process was cumbersome. I spent a lot of time calling the technicians to track down the equipment so I could update the spreadsheet."
A Simple, Affordable Cure
GPRS decided it was time to invest in equipment maintenance tracking software to improve equipment management. "Knowing where our equipment is and who is accountable for it is vital to our success. Any delays in the equipment getting to a job site could pose a major setback in terms of time and money for many of our customers," said GPRS President and Founder Matt Aston. "We've worked hard to build our reputation. We needed a tracking system that would help us preserve it."
According to Rozzi, "Most of the software we looked at seemed complicated and only suitable for large inventories with high volume. We wanted something that was easy to use, but could grow with us as our business continues to expand."
TrackAbout is a cloud-based software solution to track and manage portable equipment. In addition to tracking asset location, the system offers automated workflow solutions, equipment maintenance tracking, rental management, proof of delivery and more through a variety of modules that can be added as a company's needs evolve. It operates as standalone software or can integrate with any business system via an application programming interface (API). TrackAbout works on smartphones, tablets and rugged handheld computers simultaneously so companies can choose a hardware mix that works best for them.
"Having the ability to use the software on a smartphone was critical," said Rozzi. "It didn't make sense for us to purchase a rugged handheld computer for all our employees."
A TrackAbout implementation specialist worked with GPRS to set up the company's TrackAbout equipment maintenance tracking software. Each manager and technician then installed the TrackAbout app on his smartphone and added his assigned equipment into the system.
"TrackAbout is intuitive and easy to use, so our team required minimal training. By looking at the TrackAbout dashboard, I could see if any of them made a mistake and resolve them without having to call each technician." She added, "TrackAbout took the time to understand our business which made for a smooth implementation."
Results
Rozzi says it's difficult to quantify the results in terms of dollar savings or percentage of improved efficiency. "We've eliminated the time-consuming and inefficient hunt for equipment. We know where it is and who is accountable for every piece at any moment," she said.
In fact, Rozzi said that shortly after implementing TrackAbout equipment maintenance tracking software, she received a call from a FedEx employee who was trying to resolve a delivery problem where the shipping label had come off the box. The employee opened it and found the GPRS name. He called Rozzi who asked the employee for the number on the barcode label. She looked up the number in TrackAbout and determined where the equipment was to be shipped and avoided a costly delay at the job site.
TrackAbout is also making it easier for GPRS to complete certain tax documents. Some states and counties charge businesses an annual personal property tax that applies to anything that can be removed from the business without damage to it. TrackAbout equipment maintenance tracking software enables GPRS to accurately represent its property in those tax markets at a given point in time.
"The project has been extremely successful," said Rozzi. "Soon we'll be adding additional modules to track the maintenance that's conducted on every piece of equipment. All of the equipment goes to the manufacturer for maintenance. We'll provide them access to TrackAbout so they can record the actions they perform. This will give us a complete history for every item we own."