Improving Workflows, Accountability and Equipment Utilization
Company Background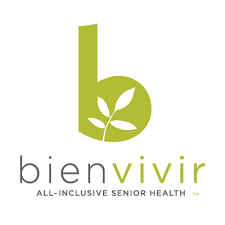 El Paso, TX-based Bienvivir Senior Health Services operates three facilities that provide frail elderly people with all health and related services including inpatient and outpatient medical care, specialty services and supportive services with emphasis on preventive care.
The company participates in the PACE program (Program for All-Inclusive Care of the Elderly) which is centered on the belief that it is better for the well-being of seniors with chronic care needs and their families to be served in the community whenever possible. As a result, they can remain independent and reside in their own homes for as long as it is desired and feasible.
Under the PACE system, Bienvivir receives fixed payments from Medicare, Medicaid or private pay premiums to provide nearly 900 participants with benefits including in-house doctors, clinic, pharmacy, social workers, transportation, food service, recreation therapy, physical therapy, speech therapy, occupational therapy, home health, dietary, personal care and administration.
With falling reimbursements and the rising cost of health care, the company seeks every means possible to increase efficiency and minimize expenses. That's why Bienvivir is allocating resources to improve facilities and capabilities, and they're turning to technology to enable employees to spend less time on documentation and more time providing direct care.

Asset Tracking in the Dark Ages
As part of its service, Bienvivir provides participants with any necessary durable medical equipment including hospital beds, wheelchairs, walkers and oxygen concentrators. With 5,000 assets in circulation, the company's paper-based system was time consuming and prone to errors.
"We were in the Dark Ages," recalled Jesus Macias, Durable Medical Equipment Supervisor for Bienvivir. "All too often participants said they hadn't received all their equipment while our delivery drivers claimed otherwise. Because paper records were inefficient and signatures often were illegible, it was hard to verify the equipment was received. We had to deliver it again to ensure we fulfilled our commitment to our participants."
Macias continued, "Because we had to search through paper documents it was difficult to quickly determine what equipment was delivered, if it really was delivered and whether it was retrieved at the end of service. We needed more accountability and we questioned whether our records were complete every year during our annual audit. We knew there had to be a better way to do things."
Shining the Light on a Modern Asset Management Solution
Bienvivir discovered TrackAbout at Medtrade, an industry conference and trade show which provides a forum for home medical equipment products and services.
"We were impressed by TrackAbout's tracking features and were attracted to the paperless delivery system," said Macias. "However, though they had two large HME clients, we questioned if it would really work for the way we operate. Especially since TrackAbout had an extensive history in tracking cylinders for packaged gas distributors."
Founded by gas industry experts who recognized that gas distributors could achieve substantial benefits by managing their assets with more efficiency, TrackAbout serves four of the top six global industrial gas suppliers as well as dozens of small gas distributors as well as several home medical equipment providers.
"As we talked and learned more about its capabilities, we determined TrackAbout was the best fit for us," said Macias. "We were aware of other business software with asset tracking features, but we didn't need a new accounting or billing system. TrackAbout could integrate with our existing systems. Tracking our equipment was top priority, and we believed TrackAbout could provide the tools we needed."
Seeing the Benefits
Bienvivir implemented TrackAbout's Core Tracking, Proof of Delivery, Dynamic Forms and Maintenance Tracking modules for medical equipment tracking software, which enabled the company to automate 90 percent of its paper-based system.
TrackAbout eliminated cumbersome clipboards and manual paperwork by providing delivery drivers with all necessary delivery information on the mobile device, including the order number, customer name and address, delivery notes and an exact list of equipment to be delivered and/or returned. Now, as each delivery is made, TrackAbout assigns equipment to the participant record as the driver scans each item, leaving no doubt what was delivered and/or returned.
Additionally, electronic signature capture technology enables online acknowledgement of the order. When the recipient signs on the mobile device screen, their actual signature, their identity, and the date and time are recorded to the delivery record and are available for viewing on the application website.
"With e-signatures and actions time stamped by the handheld device, we have the accountability we were lacking," said Macias. "Now we can produce evidence that equipment was delivered or returned. The information is in our database, just a click away."
Bienvivir's maintenance program ensures equipment is in safe working condition. Every time a technician performs a maintenance action on an asset, TrackAbout creates a record of the action performed and who completed it, when and why. "We keep better track of the total cost of ownership," said Macias. "It's easy to review each asset before it's repaired to see if it makes sense to fix it or if it's been serviced so many times it's better to scrap it for a new one."
Macias concluded, "Although TrackAbout has helped us quite a bit, we are still exploring possibilities to integrate the software into other systems within our organization. We're collecting more information than we could before with our manual system, and that's helping us become more efficient in terms of workflows and equipment utilization so we can provide superior service to our participants."