TrackAbout regularly puts out new features and improves existing ones. Below are some of the changes in the October's software release:
Smartphone - Find Inventory
Website: "Quick Adds" from the Jump To Box
Website: Improved Customer Search Functionality
Website: New Tool to update Rental Rates
If you have questions about how you can start using any of these new features, please reach out to our Support team at support@trackabout.com.
Smartphone: Find Inventory
You can now easily find assets/tools/cylinders from your Smartphone device.
For example, you are at location Pittsburgh, and you need five widgets, and Pittsburgh has zero widgets. Using the Find Inventory action, you can search other locations to see where they have an excess of widgets onsite. You find 100 widgets at location Philadelphia. With this information, you can either call the location to reserve these assets, or, if you are using TrackAbout's Mobile Ordering functionality, you can make a request right from your Smartphone.
Finding assets is easy:
Searching by product code or SKU, you can find all assets available of a particular kind at locations made visible to you (location-restrictions apply).
Searching by location, you can look at a location's entire inventory. TrackAbout is making it easier and faster to find the information you need in the field.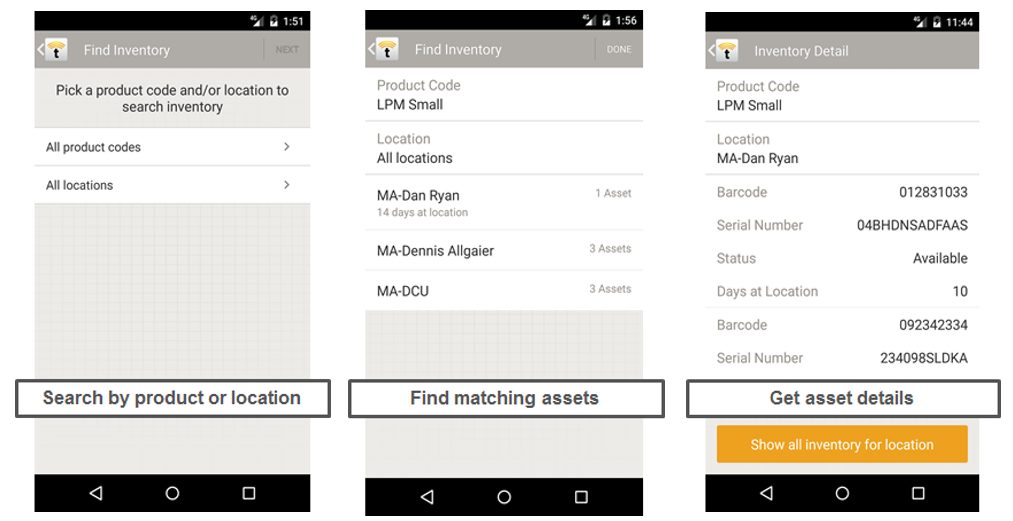 To enable this action, or for more information regarding this and the Mobile Order process, please contact TrackAbout Support.
Website: "Quick Adds" from the Jump To Box
You can now easily add new information to TrackAbout from the Jump To Box.
TrackAbout now has a brand new section called Quick Adds that gives you options to access and add our most frequently used "add new" actions from one place.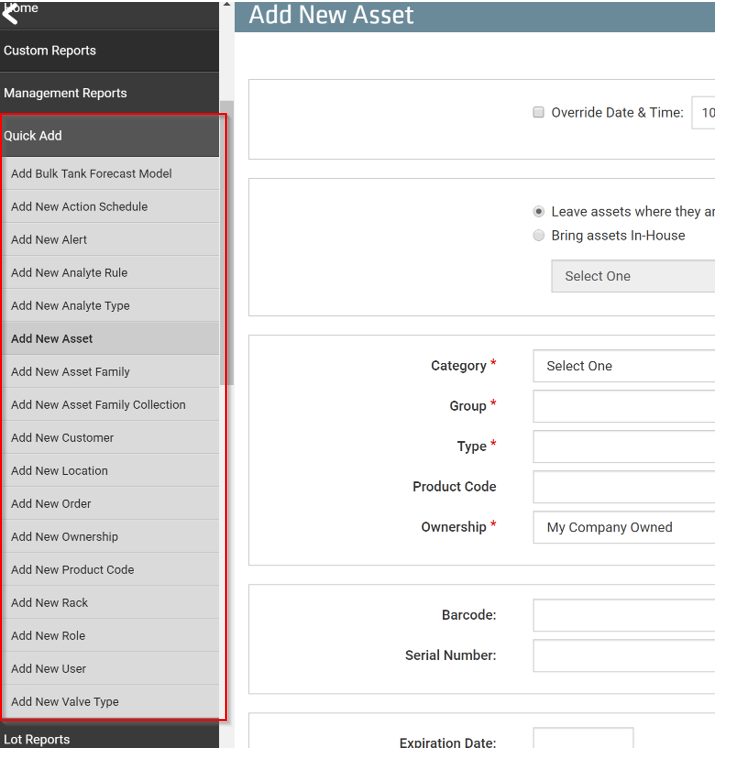 You may not have access to all of these Add New actions, depending on your environment's settings.
Each Quick Add action can also be also accessed from the Jump To box.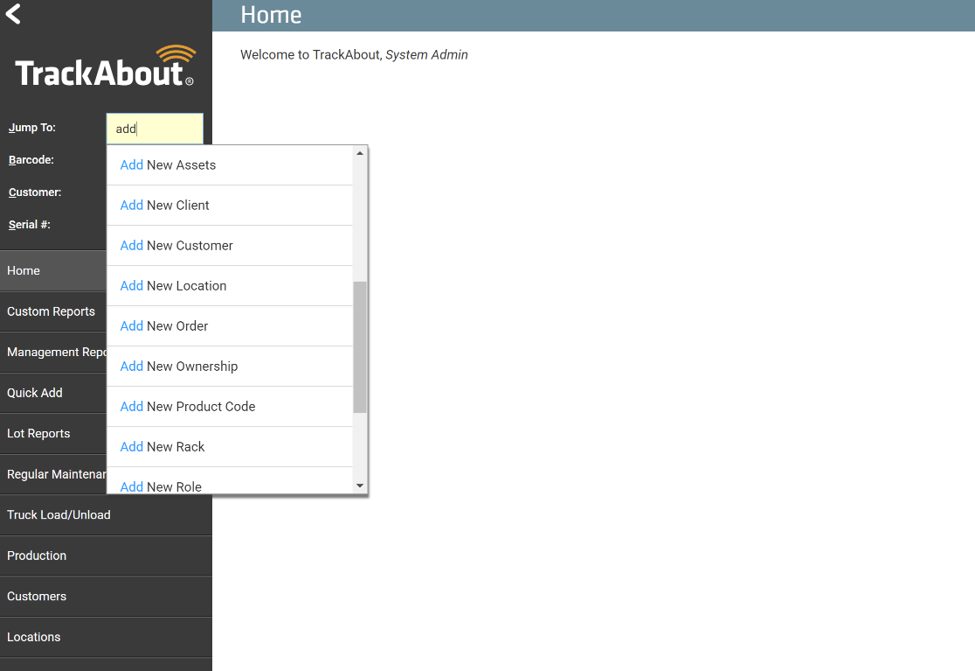 Website: Improved Customer Search Functionality
We have improved our Customer Search page for our clients with customers that have many ship-to locations. If you would like to search by the parent account, now all ship-to locations that fall under that parent account will be shown, as demonstrated below: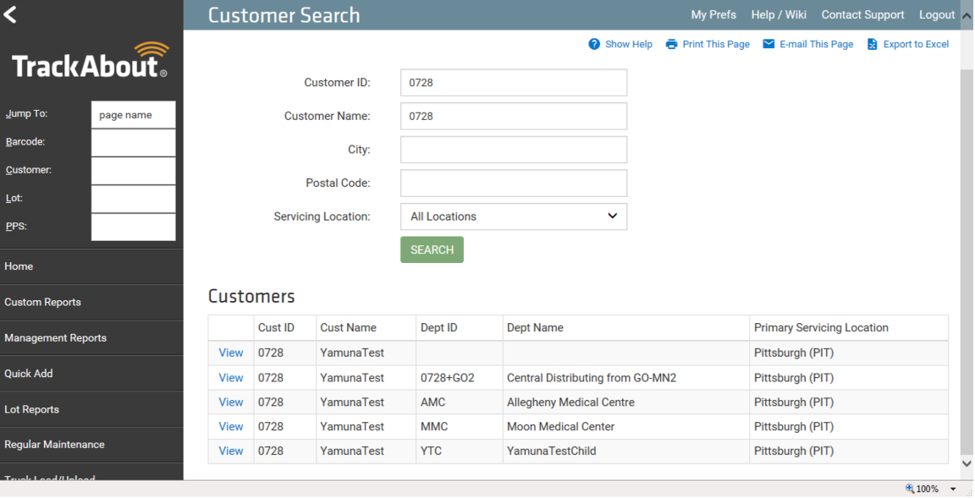 Website: New Tool to update Rental Rates
Customers can now review and update all rental rates in Trackabout using Excel. The tool Bulk Update Rental Rates is available through the TrackAbout Config website menu or through the Quick Search Box.
Updating existing rental rates is completed a 4 step process:
Download existing rates in Excel format
Edit and update your rates in Excel or spreadsheet tool of choice that reads Excel formats
Select your updated Excel file to be uploaded
Import the updated rates
Bulk Update Rental Rate will allow you to update all existing rates at the Standard, Bracket, and Customer Specific levels.
The tool is also useful simply as a report.Download the Rate file from Step One to see your current rates.
This tool is available to any customers who subscribe to TrackAbout's Rental module.