TrackAbout regularly puts out new features and improves existing ones. Below are some of the changes in the next scheduled software release.
If you have questions about how you can start using any of these new features please reach out to our Support team at support@trackabout.com.
Verification Page - Quicker Report Results
Our Verifications page is a tool to review customer deliveries and how they match (or don't match) to customer orders. This page is used daily by clients to keep customer balances in sync between Trackabout and external accounting systems.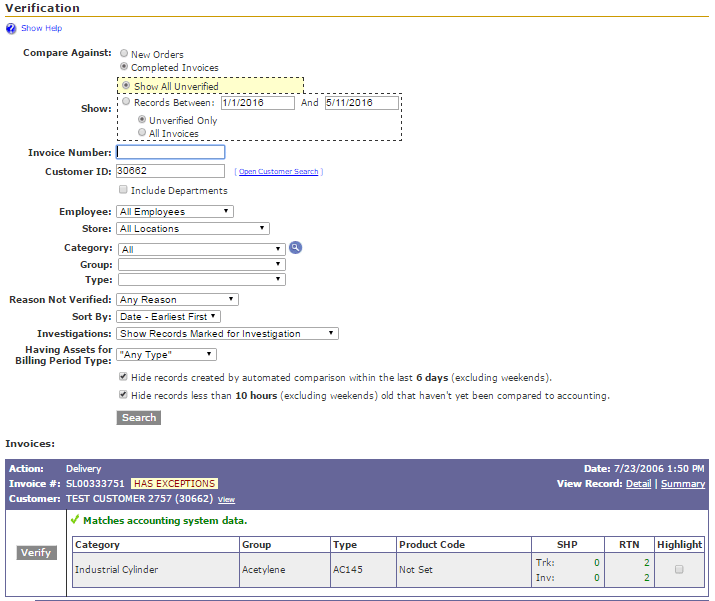 Some clients found the Verifications Page was taking a long time to provide results. We've made two changes to the page to improve the way it runs and decrease the completion time for the report:
We have created a checkbox to omit Undelivered Orders

from the report output. Often a user will come to this page to find unverified records based on completed deliveries and won't need to see those that are undelivered. Leaving these records out will decrease the time needed for the report to run.
Please note, this checkbox is checked by default to maintain consistency with existing page behavior. However, the user can uncheck this box and filter Undelivered Orders out of the report.
The option "Only Show Records Marked for Investigation" was not working properly. Even when checked, the report showed all results. This has been corrected, and so when checked, this option will help decrease the number of results, thus decreasing execution time.
TAMobile6 Support for Trovan RFID Readers
Some TrackAbout clients choose to track assets with RFID tags. These require special readers to pick up the electronically stored information. TrackAbout has long supported the use of Trovan RFID Readers for TAM5 use. Now, this capability has been added for the TAM6 application as well.
If you're interested in how RFID technology works and whether it might be an option for your business, our partner, Barcoding Inc, provides some information on their website.
Medical Valve Validation: Full Life vs Half Life
You can use TrackAbout to enforce business rules regarding Medical Valves. By tracking valve manufacture dates and setting expiration periods, TrackAbout can conduct validation checks when scanning assets with medical valves, and prevent expiring valves from being used.
TrackAbout has expanded this valve verification to work based on both the full life and/or half life of the valve. Full life is the period of the time the valve can be in service without requiring maintenance. Half life refers to to the halfway point to that expiration date.
This allows your system administrators to decide if TrackAbout should prohibit the use of medical valves once they've past their their half life, or allow them to be used all the way to their full life.
As an example, if validation is set to Half Life, an operator will receive an error when scanning an asset with a medical valve that is more than halfway to its expiration date. They will not be permitted to add that asset to the record: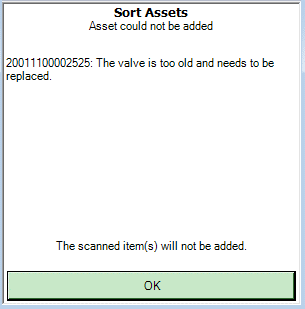 Improvements to pages for managing Orders
Clients using our Proof of Delivery module commonly use the Add New Order and Order Search pages for Adding and/editing Orders (Pending Deliveries). However, these pages had interfaces that were outdated and not as user friendly as they should be. We've done a bit of updating to both of these pages.
For example, here is what the old Order Item Table and Item input looked like from the Add New Order page: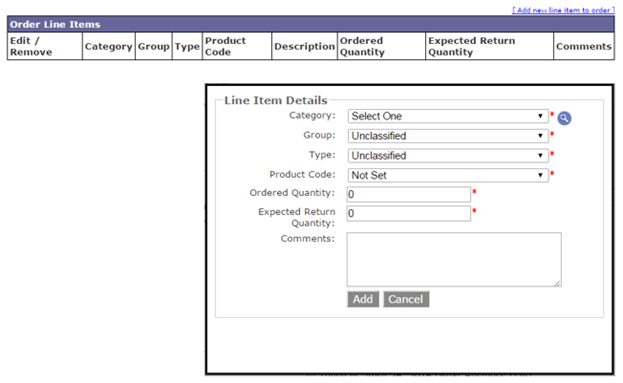 In this old model, when a user clicked Add new line item to order on Either the Add New Order page or Editing existing Orders, you would have to scroll through the page to find the input table.
In contrast, the input pop ups will now have an updated look with a more user friendly interface, and appear to the user regardless of where on the screen they are viewing. Here is a sample of how the updated Table and Item Input look: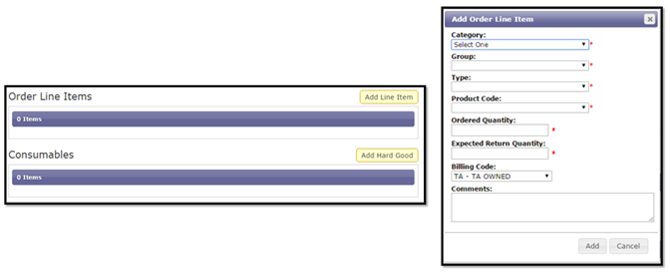 Fix - Signatures appearing too large on Delivery Receipts
From our clients using O'Neil printers along with the Proof of Delivery Module, we received reports that digitally captured signatures were appearing too large on both printed receipts and digital receipts from the website.
We've addressed the issue and have been able to shrink down those images. Signatures should appear more legible on both print out receipts and website pdf receipts (although we can't do anything about the chicken scratch!)
New "Release Lots for Delivery" Process
How about a brand new feature this month! TrackAbout now provides a tool, as part of our Palletization module, to release Lots that have been packed up and are ready to be delivered.
This process is used by clients who sort items by lot / batch number into containers in preparation for delivery, who then require a final approval before the items can be shipped off.
Operators will use the Delivery Sort (Palletize Fulls) action to capture specific release information and scan assets being palletized for delivery.
Once the action is saved, TrackAbout Admin will use the new Release Finished Product Lots page to provide a final approval and release the items for delivery.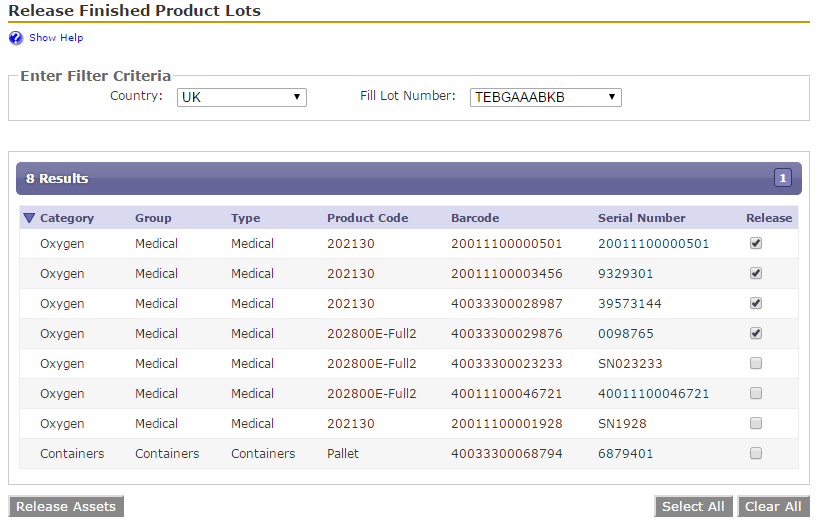 Check out the wiki for more information on Lot Tracking features.