TrackAbout regularly puts out new features and improves existing ones. Here is a brief summary of the latest changes that have been released in production this month:
*Items may need subscriptions through separate modules
New TrackAbout TAM7 (Android / iOS) Features:
Test Date Validation is now supported during TAM7 Deliveries and Branch Transfer
Based on the properties of an asset (type of gas, last test date, etc) it may need to be retested before it can be delivered or transferred between internal branches.
Now, when an asset is scanned on an action, we validate that the asset is within its retest period. If not, the asset will be rejected and not added to the action.
Key Fields are now supported during Add New with Look Up
To prevent duplicate assets from being created in TrackAbout during the registration process, we offer the use of Key Fields. Key Fields are asset attributes used in addition to the stamped serial number, to identify an asset as unique.
An example of Key Fields might be to use the Manufacturer and Manufacturer Date combined with Serial Number.
When using key fields to determine asset uniqueness, TrackAbout will ensure that assets being registered into the system do not have the same combined values as the key fields.
TrackAbout will only show matching assets during Add New with Lookup when all key fields have an exact match.
Show Lot Number on Asset Search Results
When performing an Asset Search, if a Lot Number is associated with the asset it will show in the resulting table.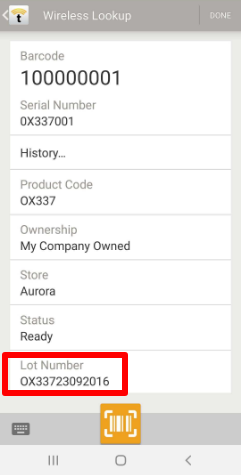 TrackAbout Website Changes:
Manage Work Orders from the TrackAbout website
Once your Production Work Orders are created in TrackAbout (either manually or via integration), you may Edit or Delete them from the Work Order details page.
For more information see our TrackAbout Wiki about Production Work Orders.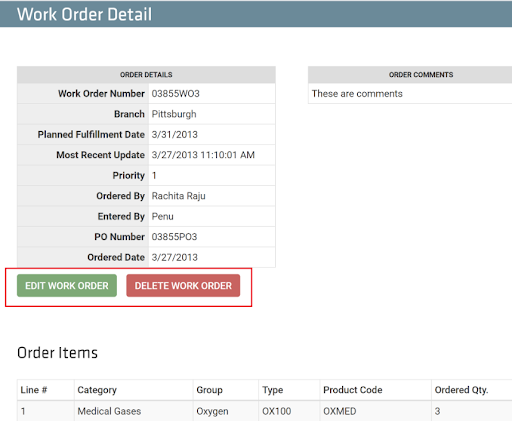 If you would like to add any of these new features or have questions about how to use them, please contact your TrackAbout Support team at support@trackabout.com.