TrackAbout regularly puts out new features and improves existing ones. Below are some of the changes in the next scheduled software release.
If you have questions about how you can start using any of these new features, please reach out to our Support team at support@trackabout.com.
New Options for your Current Inventory Reporting
Many of our clients regularly use the Current Inventory report to understand inventory status and location. There have been several requests to expand the options for this page, and in this new release we've included some of those changes.
Searching by Product Code Description
The report allows inventory searching by product codes. This can be done either through filtering by a product's Category, Group, Type and Product Code or searching for a specific product code using the Magnifying Glass, shown here: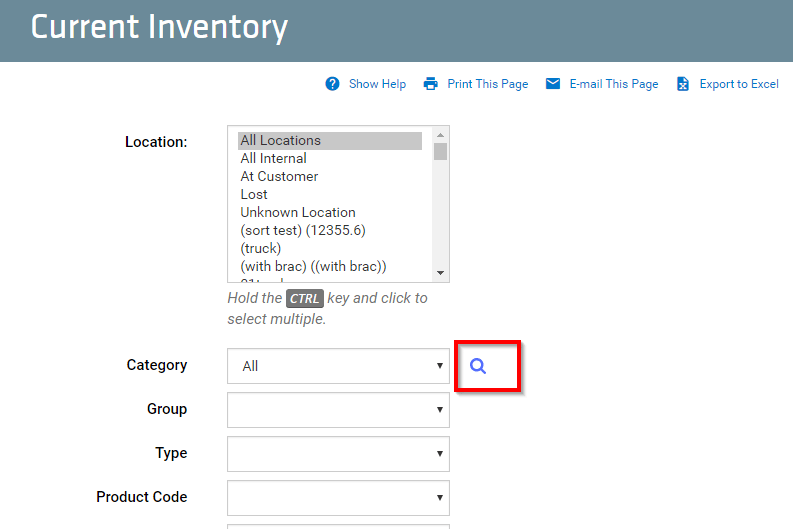 Previously, the magnifying glass search allowed only product code name. However, in some cases, a user may not know the specific name. The search now supports Product Code Descriptions.
For example, in the image below, the user is using the search term "Balloon". TrackAbout will return any product code names or descriptions which include the word "Balloon".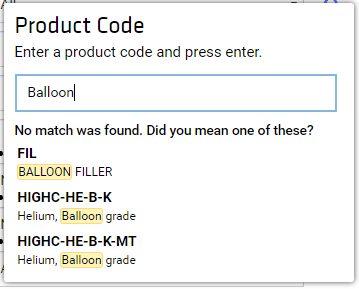 Once the user finds the product code they are looking for, they can click on it. The Product Code's classification will automatically populate.

This new feature is available to all TrackAbout customers and there are no changes required to search by product code description.
Filter results by Multiple Locations
Users can now search for inventory associated with multiple locations. To select multiple locations, hold down the Ctrl button while clicking the locations you'd like to include in the report.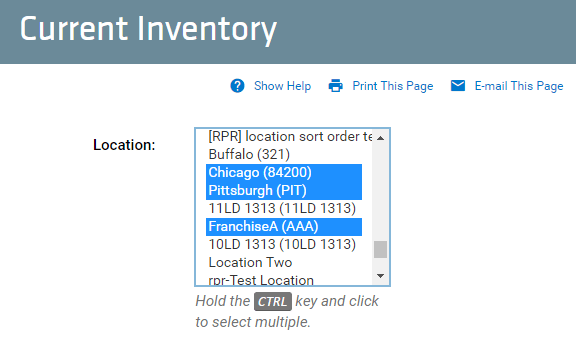 This change will be immediately available to all TrackAbout customers using the Current Inventory report.
Include Customer Assets for Selected Locations
The Current Inventory page can now be configured to include assets held by customers associated with the Locations selected in the Locations search field.
A new search option called "Include assets at customers assigned to selected locations" can be made available on your page.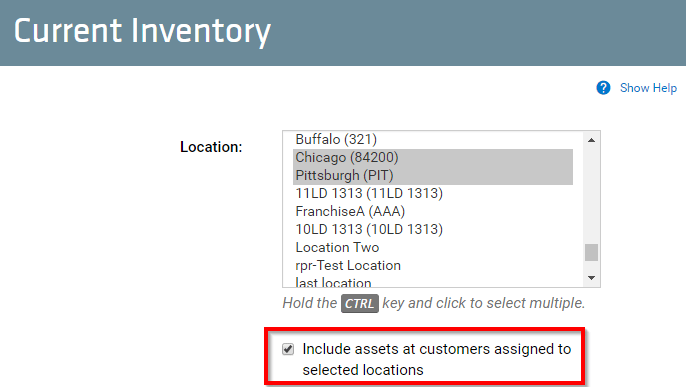 The option considers the primary servicing location associated with every customer in TrackAbout. When the option is used, report results will include both assets in-house at the locations selected, as well as assets held by customers associated with those locations.

TrackAbout Smartphone - Email Delivery Receipts
More exciting changes for our TAMobile Smartphone apps for iOS and Android! When completing a standard delivery action via the Smartphone app, users will be able to enter a customer's email address. Once the delivery record is saved, an email will be triggered to send a copy of the delivery receipt to the email address.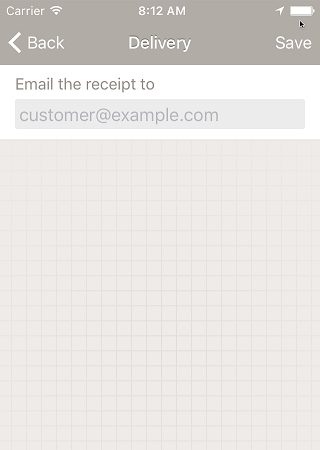 To support this feature, a default email address for delivery receipts can be set on each customer account.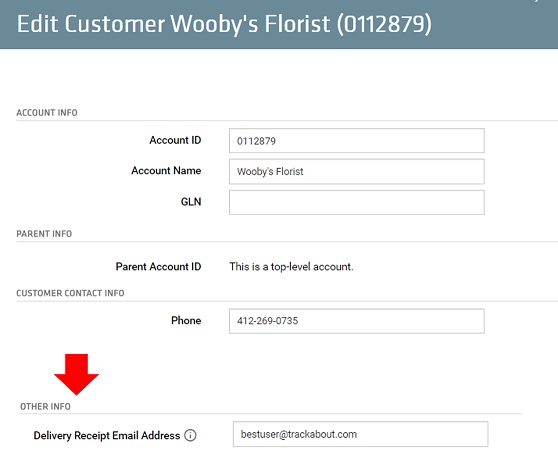 If a default exists for the customer, the driver will have the option to leave the default email during the delivery action or override it with an email of the customer's choosing.
This is a terrific option for our customers not yet using TrackAbout's Proof of Delivery module. Cut down on unnecessary paperwork while getting your customers the receipt information they need.
Fix - Asset Classifications now show Translated Terms
TrackAbout allows customers to provide localized versions of Asset Classifications. This means at each level (Category, Group and Type), the classification names can show in the user's assigned language. However, even if there were translations loaded in the system, these localized values for asset classifications were not showing on the TrackAbout Website.
Here is an example of how translated terms appear on the Asset Classifications page (in French):
This issue has been corrected, and the system will now display the translated asset classifications.
Fix - Truck Reconciliation includes Branch Transfers
For Core Tracking customers using Standard Deliveries, Branch Transfers were not included as part of the Truck Load Reconciliation process. Now, Truck Load Reconciliation has been expanded to include Branch Transfers.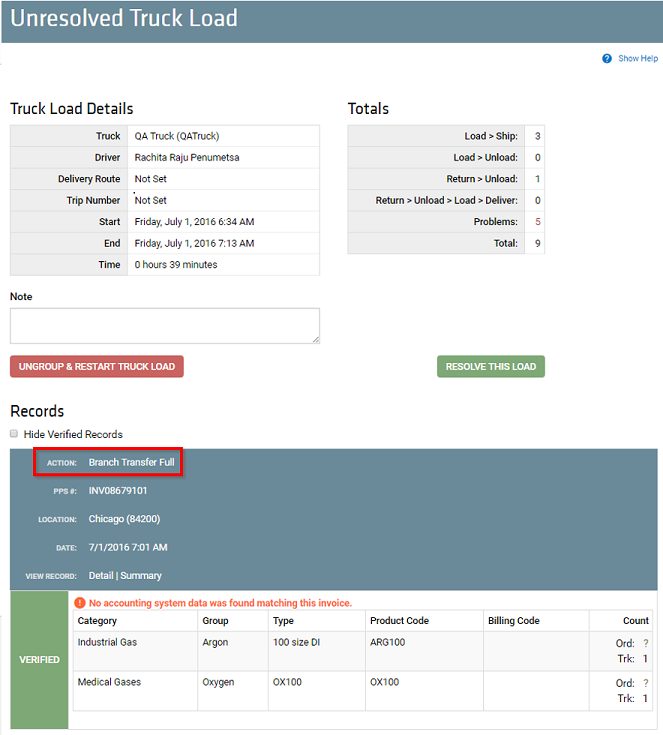 Including branch transfers along with customer deliveries will provide a more complete picture of the day's truck load. You will have more information to identify and address issues within your delivery processes.