TrackAbout regularly puts out new features and improves existing ones. Highlights include:
New Generic Action
TAM7 Device Certifications
Expanding TrackAbout's API Library
If you have questions about how you can start using any of these new features please reach out to our Support team at support@trackabout.com.
TAM7 New Feature: Generic Action
TrackAbout now offers more flexibility in our actions, through the use of Generic Actions. These actions are created by the TrackAbout Support team and can be customized to your business processes.
There is no limit to the number of Generic Actions that can be created and deployed to users.
Users can collect/change the following information during a Generic Action:
Product Code
Use State (Status)
Location
Ownership
Insert dynamic form as needed
What can I use Generic Action for?
Gathering Pre-Trip information for Drivers
Collecting daily checks for manifolds and scales
Separating maintenance sub actions into their own actions easily accessible from the main screen
Create additional areas at a location to move assets around and change their status
Below are some examples of Generic Action uses: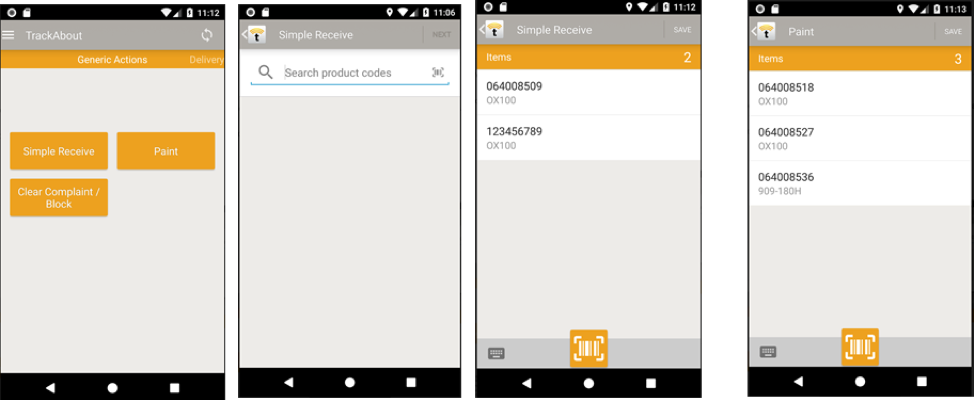 This functionality is available to TrackAbout clients currently using TAM7.
New Devices Certified


Zebra TC56 Rugged Smartphone

TrackAbout has certified the Zebra TC56 for TAM7. The TC56 runs Android version 6.0 (Marshmallow). It has a built-in dedicated scanner and is about the size of a large Smartphone.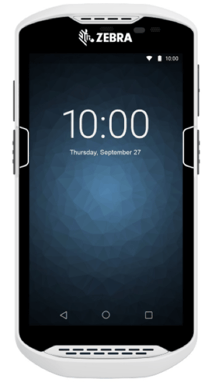 Toshiba B-EP4DL Printe

r
TrackAbout has certified the Toshiba B-EP4DL for POD (proof of delivery) printing when using the POD module on Android devices. If you have used TrackAbout's POD module on TAM6 in the past, the move to TAM7 proof of delivery receipts will be seamless, as they match the TAM6 format.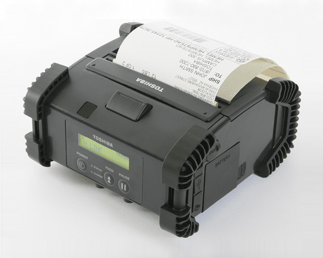 TrackAbout plans to expand the B-EP4DL certification to iOS devices in the near future. Until then, if you are currently using POD on TAM7 and would like to try printing receipts on your Toshiba printer, please contact TrackAbout Support for set up.
If you'd like to learn more about TrackAbout certified devices, please visit our wiki for additional information.
Enhancement: New APIs



TrackAbout has added the following new APIs to enhance integration capabilities:
/classifications - We have added a series of Asset Classifications APIs that can create, read and modify classifications (Categories, Groups, Types) and product codes

/fills - We have enhanced the Fills API to return lot/batch numbers recorded by product code and quantity only. The Fills API also now returns fills recorded using the Vendor Receive action, which is an action dedicated to making assets full that were filled by an external vendor

/orders/work - Pushing production work orders to TrackAbout for completion

/customers/merge - TrackAbout now supports merging customers through an API so that the merge does not need to be updated in two places (ERP and TrackAbout separately)
In addition to the inbound APIs, an outbound call has been added.
TrackAbout can now call out to an ERP to get current lease prices for use when renewing leases through TrackAbout.
For more information on our API library, please visit our Interactive API Reference page at https://www.trackabout.com/api/docs/.
New Feature: Displaying Customer Balances by Generic Rental Codes
TrackAbout has updated the Balance Changes Details and Asset Balance pages to optionally show balances by generic rental codes. Generic rental codes are sometimes used to represent groups of cylinders that are similar for rental statements to customers.
For example, in the packaged gas industry, a customer may be delivered 2 Specialty Gas Blend X Size T, and 4 Specialty Gas Blend Y Size T. To make rental statements easier to read, generic rental codes may combine these blends of the same size under SPGSTEELT, quantity 6.
A customer's asset balance page in TrackAbout can roll up to the generic code for comparison to an external ERP system.


New Feature TAM6: Product Code Flag to not use in certain handheld actions
Sometimes you want to prevent users from selecting certain product codes, depending on the action the user is doing. For example, if you would like to hide empty codes during Fill so that an operator does not accidentally select an empty code while filling, disallowing empty product codes will ensure that users can't choose incorrect codes that are not applicable.
TrackAbout has added the ability to hide product codes from actions via the Edit Product Code page: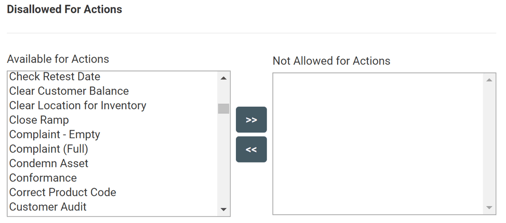 This feature is enabled and available for all TrackAbout clients.
Rental Module Updates
Auto-Renewing leases
Existing leases can now be renewed automatically. This means that a new duplicate lease will be created and billed starting the next rental billing period. All product codes, quantities and terms are duplicated from the pre-existing lease and would be in effect for the same length of time as the original lease.
Each customer can be set up to auto-renew through the customer's profile:

You have the ability to allow/disallow specific asset agreements (leases) for renewal per customer by editing the agreements: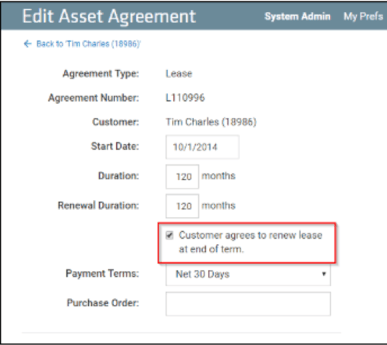 This feature is available to all TrackAbout Rental Module clients.
Hiding Individual Assets from the Asset Agreements page
TrackAbout previously made a change to the Asset Agreements page that listed every asset included in a particular asset agreement, which in some cases made the list very long for some customers. TrackAbout has reverted back to displaying assets by quantity and type:
This change has been made globally for all TrackAbout Rental Module clients.
New Feature: Production Work Order Process Alerts
TrackAbout can now alert users by email when new production work orders are created for a specific branch.
In order to receive the email alerts, each location must be set up with one or more email addresses to alert when new production work orders are created.
TrackAbout recommends setting up group email lists for each location, so that you can maintain who should be alerted per-location in your email system, outside of TrackAbout.
Email alerts will contain:
Work Order Number

Branch/Location

Ordered Date

Planned Fulfillment Date

Priority

URL link to the work order in TrackAbout
For more information on how to set up production work order alerting, or to learn more about this feature, please contact TrackAbout Support.
TAM7 Feature Parity Additions
We continue to bring features previously only available on TAM6 to the TAM7 platform.
Registering Assets During Maintenance and Delivery
TAM7 now supports the ability to register assets while in the middle of certain actions, previously called "Secondary Add New". If the user scans a new barcode, the user will be asked if they would like to register the unrecognized asset. This functionality is available in the following actions:
Maintenance

POD Delivery

Non-POD Delivery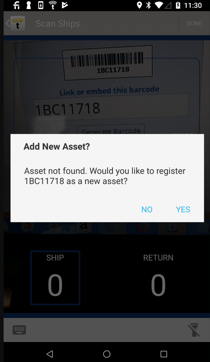 This functionality is available to all TrackAbout customers currently using TAM7.
Add New with Lookup - Registration Process Enhancements to Reduce Collisions
TAM6 offers a registration process that virtually eliminates collisions by uniquely identifying assets using not just a serial number, but with additional key fields. That feature has now been brought to TAM7 on iOS and Android.
When registering an asset for the first time, the user types in key field information. Typically the key fields are the serial number and the manufacture date. The app does a real-time lookup to verify that an asset with the same serial number and manufacture date do not exist.
Searching on two or more key fields increases the chances of uniquely identifying an asset and avoiding a collision that might have occurred if searching with serial number alone. We know from experience that not all asset serial numbers are unique.
If the key field lookup finds an existing asset, the app switches the action from Registration to Edit Asset. Likewise, scanning a barcode during registration may find the asset already in the system and change the action to Edit Asset.
This functionality is now available in TAM7 for those clients using Add New with Lookup.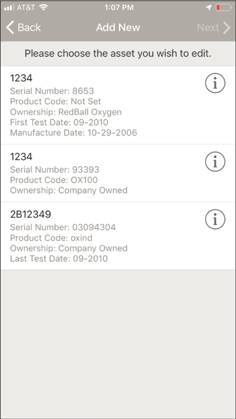 Enhanced "Replace Barcode" Action using Key Field Lookup
When replacing a barcode on an asset, users can now use key field information to find the asset they are replacing, instead of relying on the serial number alone.
This style of Replace Barcode is used in conjunction with Add New with Lookup and reduces the likelihood of creating collisions.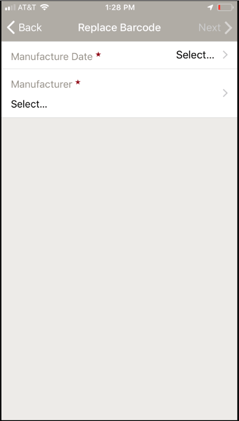 Enhanced Sorting Capabilities on Picking
The Picking feature is used to stage trips prior to loading a truck for delivery.
TrackAbout has enhanced the grouping capabilities in our TAM7 POD Picking action.
Traditionally, the app would display quantities for a particular trip grouped by product code and quantity. This meant that all products on all orders for a trip were added together and displayed during the Picking action. This is still the default view, as shown below: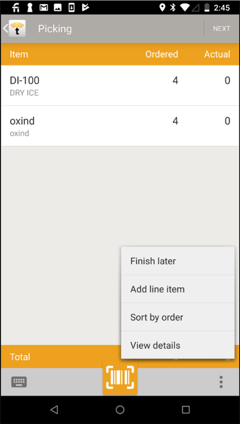 TrackAbout now offers a different grouping during Picking. By by changing the Sort, you can view what needs to be picked, order by order. This more closely aligns with a typical load/trip sheet that a picker would use.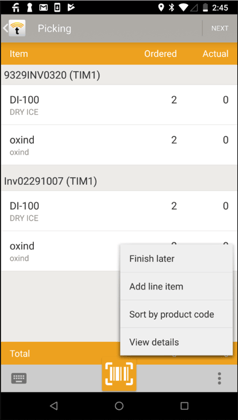 Bluetooth Printing
TAM7 now supports POD delivery receipt printing over Bluetooth.
TAM7 currently only supports the Toshiba B-EP4DL printer on the Android platform (not iOS), but we plan to expand printing in the near future.
Mobile Profiles
In TAM6, TrackAbout offers clients the option of having different "Device Profiles" per location. This feature allows setting different or custom device configuration settings per location.
For example, if a client has 20 depots delivering product, but 5 of those depots don't have WiFi/cellular capabilities, then picking, loading and unloading would need to be done in offline mode, and therefore would require the offline version of those TrackAbout actions to be used. Device Profiles enables that scenario.
With TAM7, we introduce "mobile user profiles", which can be accessed via the Internal Users page, by user.

The key difference between TAM6 and TAM7 is that with TAM6, devices are assigned to a location, so device profiles can be applied at the location level. With TAM7, there is no assignment of devices to Locations. Therefore, the mobile user profile feature must be assigned user by user.
If you currently have device profiles set up in TAM6, and would like to test this feature in TAM7, please contact TrackAbout Support.
Supporting Invoice Repository during Simple and POD Delivery
Every delivery record should have a unique delivery number for identification. In cases where the delivery is last-minute or otherwise entered manually, and doesn't correspond to any order/invoice in your accounting system, TrackAbout can be configured to automatically assign a unique delivery number. The delivery number comes from a prepared list of invoice numbers, configured in advance. We call this the Invoice Repository.
For those clients currently using Invoice Repository in TAM6 on either Simple or POD Delivery, TrackAbout now supports the Invoice Repository in TAM7.
Container/Pallet Registration Action
TrackAbout has ported the Registration process for Containers/Pallets. Containers and pallets are considered a temporary banding-together of assets until one or more assets are pulled from the container by delivery or moved individually in some way. Palletization makes moving and delivering assets more efficient. Scan the pallet, not the asset.
For additional information about Palletization, please visit https://meta.trackabout.com/wiki/Palletization
Empty Code Generation during Add New with Lookup
TrackAbout now supports the generation of empty product codes upon registering assets using Asset Families and Add New with Lookup.
If you are currently using empty product code generation during Registration in TAM6, this will now work in TAM7.
TAM7 New Feature: Multiple Email Recipients for Delivery Receipt
TrackAbout now supports multiple email recipients for Delivery Receipts when using TrackAbout's POD module. Previously, TrackAbout allowed only one email address to be set up per customer profile to receive proof of deliveries when a delivery has been made.
This functionality is available to TrackAbout clients using our POD module on TAM7.