TrackAbout regularly puts out new features and improves existing ones. Below are some of the changes in the next scheduled software release.
If you have questions about how you can start using any of these new features please reach out to our Support team at support@trackabout.com.
NOTE: We are changing the naming convention for Release Notes, therefore, you will not see a "February 2016 Release Notes" blog post. Release Notes will now be named for the month in which the features are available to customers rather than for the development period.
iOS and Android - GPS Capture!
TrackAbout is excited to announce the support for GPS capture on iOS and Android and the display of assets and transactions on a map in the TrackAbout website.
For each asset scanned, the app will attempt to capture the geolocation. The accuracy of the geographic coordinates will vary based on several factors, such as device capabilities and what networks are available (GPS, cellular, and WiFi).
If a geolocation was captured for a given record, the user will have an option to view a map when reviewing the record of the action (such as a Delivery) or in an individual asset's details.
When viewing an asset's details on the TrackAbout website, click the blue "Map" link to pull up the map view.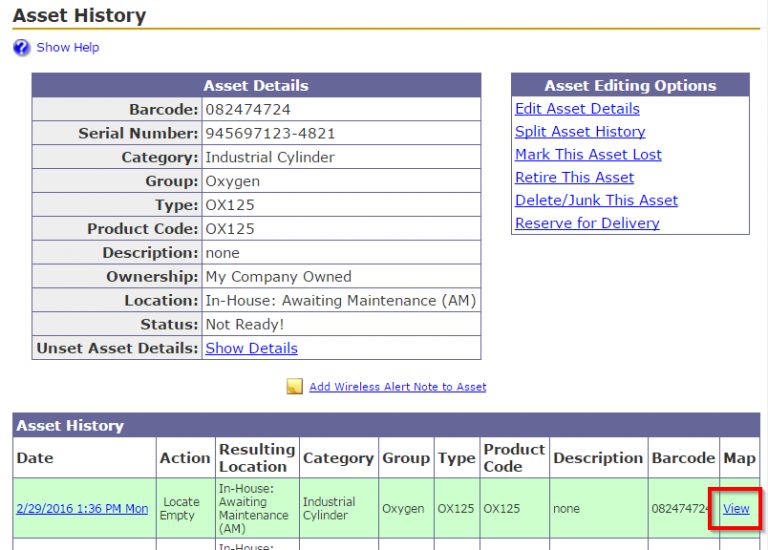 Users will be able to change the zoom of the map view and will be able to see the following information:
Asset's Tracking Number (Barcode)
Date and time of geolocation capture
The degree of accuracy of the coordinates as reported by the device to our app at the time of capture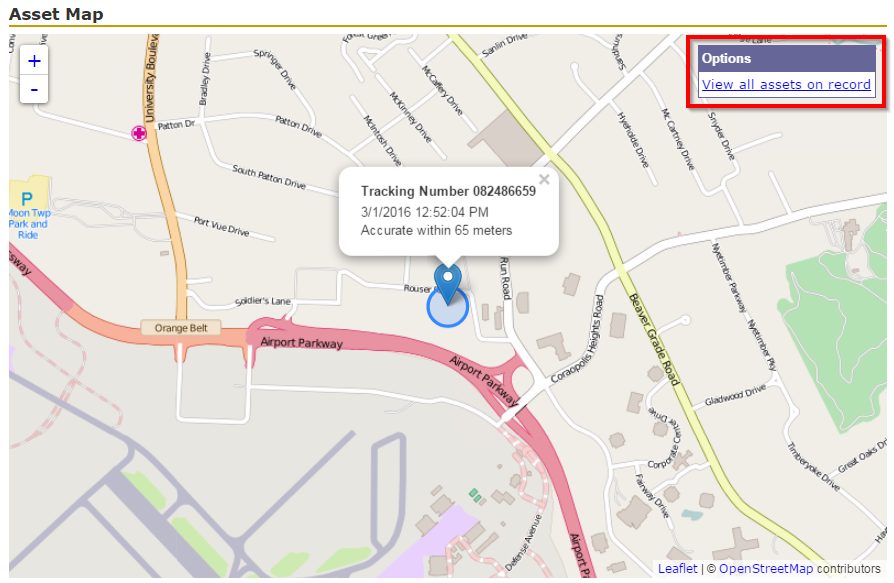 When multiple assets are on one record, users can "View All Assets on Record" to see them all on the map.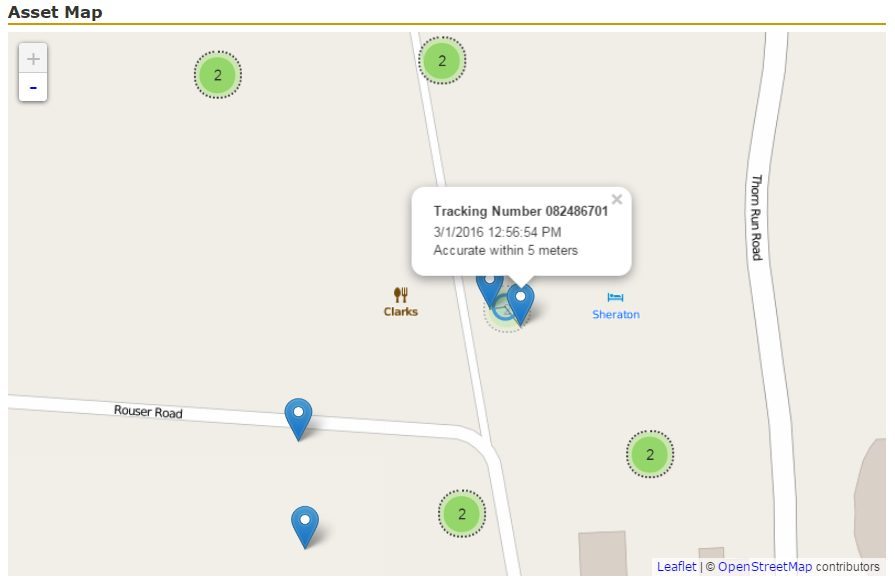 Keep in mind, maps will only show when geographic coordinates have been captured. Therefore, records captured in the past will not have maps.
Users must allow location services and grant the TrackAbout application permission to capture location.
This feature is available to iOS and Android users as part of their TrackAbout smartphone/tablet subscription.
Simple Excel Output for "New Customers" report
The New Customer Report on the TrackAbout website is available for all Core Tracking clients. This report will provide information on all new customers created within a specified date range and location.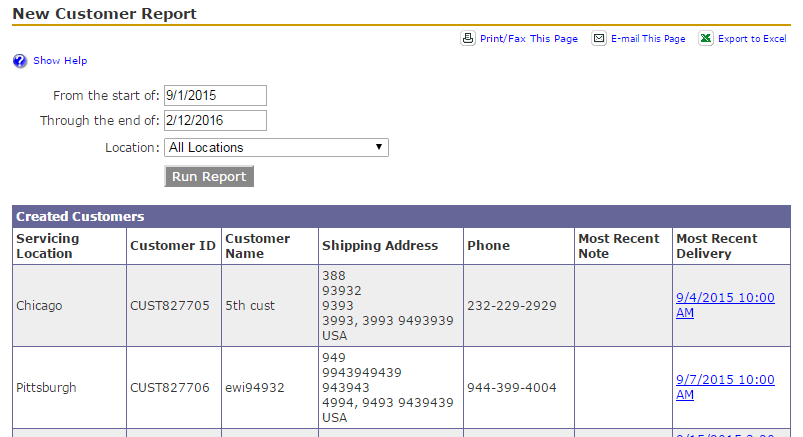 Users can now use the Export to Excel link on the report to create a simple Excel file from the report data. This will allow you to manipulate and format the data outside of TrackAbout.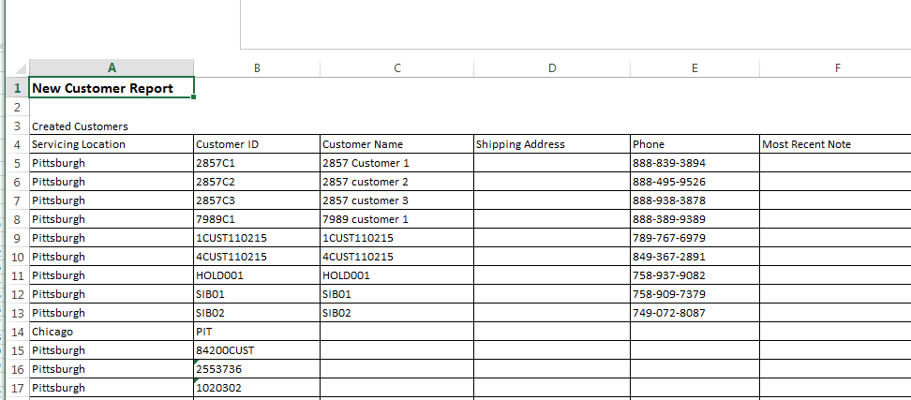 Increased space for signature capture during Delivery
TrackAbout has increased the size of the signature field during delivery in Proof of Delivery mode.
Old Signature Capture Screen: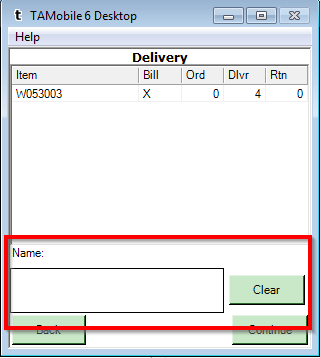 New Signature Capture Screens: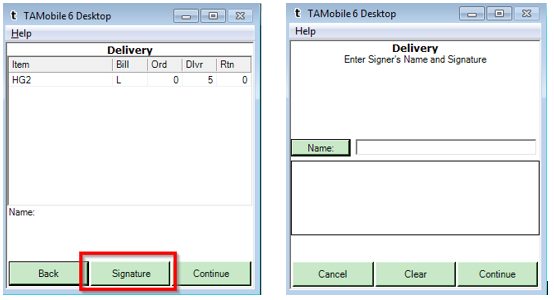 In addition, these signatures will appear larger on the printed delivery receipts.
TrackAbout clients subscribing to the Proof of Delivery module will receive this enhancement automatically after updating to the latest release.
Prohibit unknown deliveries to customers
Clients using TrackAbout's Proof of Delivery have additional options for controlling items being delivered to customers. We now support the ability to limit deliveries to only items that have been specified on Orders (Pending Deliveries).
If a driver/operator tries to deliver an item that was not previously specified on the customer order, they will receive an error message and will not be able to scan those items.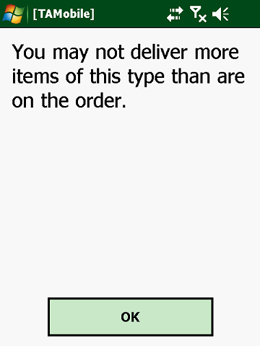 The same restrictions are not enforced for items being returned from customers. Drivers will be able to accept all assets coming back from customers regardless if they were previously identified on the order.