TrackAbout regularly puts out new features and improves existing ones. Below are some of the changes in the next scheduled software release.
If you have questions about how you can start using any of these new features, please reach out to our Support team at support@trackabout.com.
Smartphone - Mobile Ordering
TrackAbout is very excited to announce the first in a series of features in Mobile Order Management.
As of this next release, you will be able to create customer orders or inter-branch transfer orders on the spot right from your iOS or Android device.
This feature is particularly useful in scenarios where:
Sales personnel are visiting customers who decide they are ready to receive or return assets
Job Site supervisors or Project Managers need to order additional tools or equipment for a job/project
From TrackAbout's Android or iOS application, users will select Create Order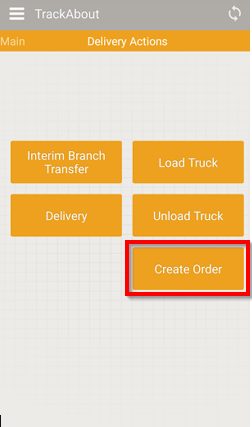 First, you'll choose the order type, Customer/Job Site Delivery or Inter-Branch Transfer.
Next, depending on the kind of Order you're creating, you will choose:
Customer or Location receiving the order
Planned Delivery Date
Purchase Order Number (if applicable)
Order Details - These are notes specific to the order such as "Deliver to Foreman's Shed", "Delivery to be received by Walter".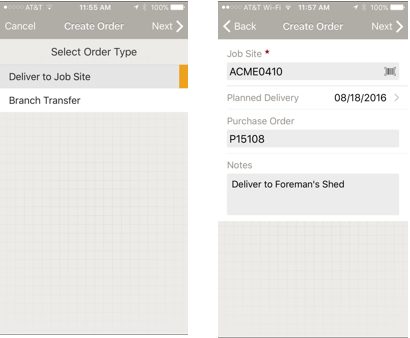 Now, you will add items for Delivery or Return based on product code and quantity. There are three ways to do this:
Manually search for product codes and enter by quantity
2. Scan an existing asset to look up its Product Code and add that product to the order.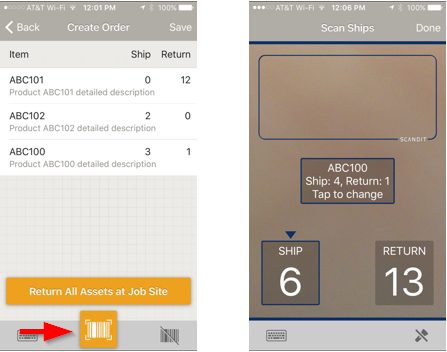 3.Click the button to Return All Assets at Jobsite to identify all known assets at the customer/jobsite and edit the Delivery and Return quantities for those specific products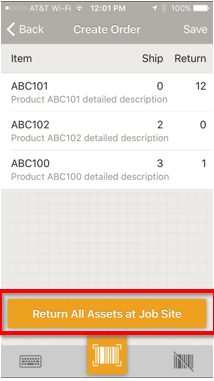 Finally, review your Order and Save.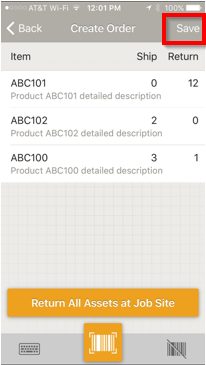 As long as you have a wireless or cellular connection, your order information will be immediately saved to your TrackAbout website.
TrackAbout can be configured to assign an email to each internal location/branch. When orders are submitted, an email will be sent to the location's contact to alert them of the new order.
Order Planning
The page formally known as Make a Trip is being changed to Order Planning.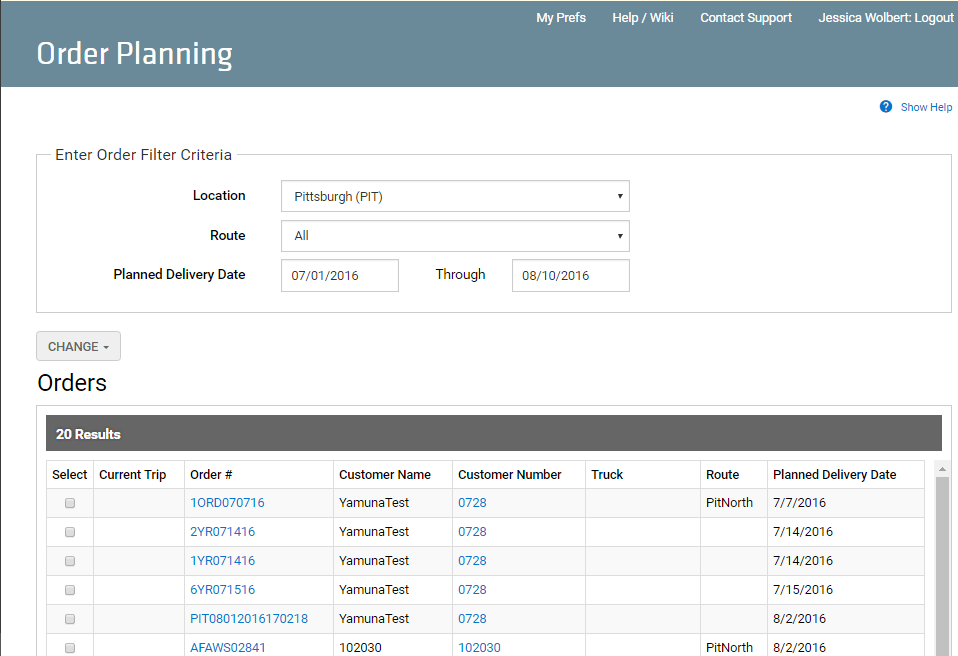 We are enhancing the capabilities of this page to allow for more comprehensive Order Planning. Users will now be able to make changes to their pending deliveries including
Change Truck
Change Trip Number
Change Planned Delivery Date
Change Order Route
Tap the Change button and select the kind of change you need to make.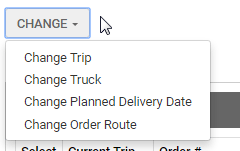 Changes will be automatically reflected on your Orders/Pending Deliveries.
This tool is available to TrackAbout customer using Core Tracking Delivery or Proof of Delivery. Talk to your TrackAbout Support Specialist if you have questions about how to use this tool.
Hello! Bonjour! Guten Tag! - TrackAbout's iOS/Android App can be localized
Thanks to customer demand, our team has worked to make sure your TrackAbout iOS/Android application can be translated into the language you need.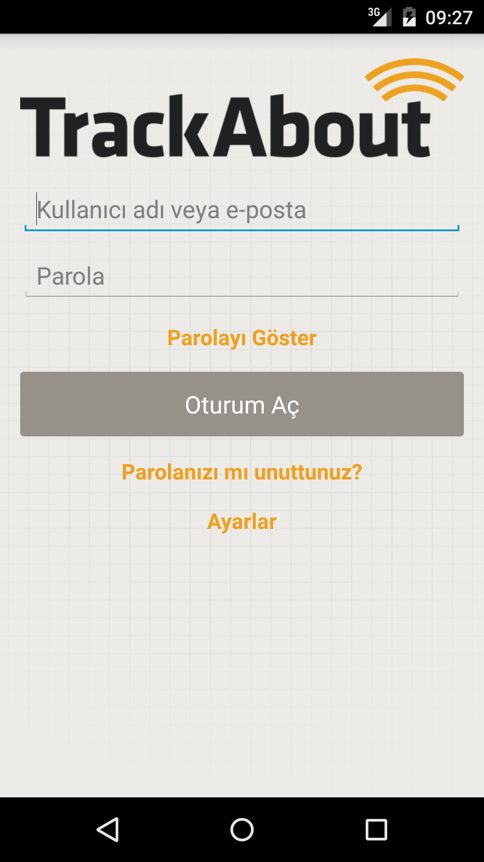 TrackAbout's iOS login screen seen here in Turkish
Translations are already available in several languages and can be customized by working with your TrackAbout Support team.
iPad Usability Fix
Our recent UI Facelift impacted usability of the TrackAbout website on iPad and other tablets and smartphones. The August release fixes the issue, so pinch-to-zoom should no longer cause the left menu to hide content.
Are you using TrackAbout's Smartphone App yet? Why Not?
Click here to get more information about how you can benefit from adding Smartphone to your toolkit.
Ready to get started with Smartphone? Check out our TrackAbout Wiki for information about how to install the app on your Android or iOS device.