With TrackAbout, users scan barcode labels using a phone or tablet. There is no need to invest in expensive devices that track your portable toilets. You can manage your toilets with TrackAbout in three simple steps:
Label your portable toilets with barcodes
Collect data by scanning a barcode using a smart phone or tablet
Manage your portable toilets through a web browser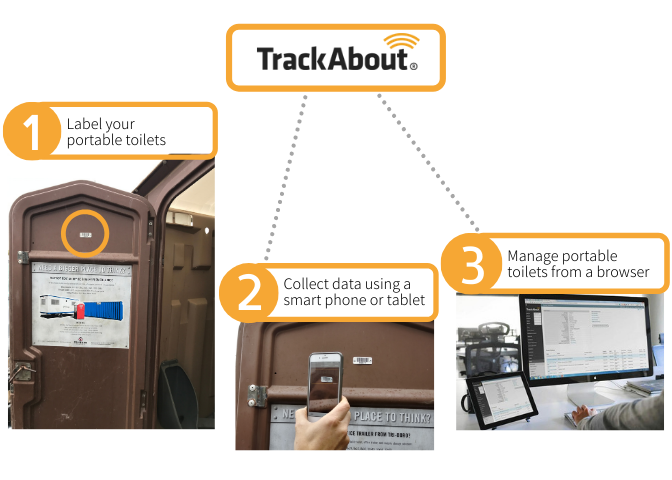 Ditch spreadsheets and paper forms
Organize all portable toilet information into one online platform that can be customized to suit the needs of the business
Identify all portable toilets in need of service, and coordinate resources accordingly.
Quickly access the history of all actions (delivery, servicing, etc.) performed on all portable toilets. Prove that you performed your services with
GPS Coordinates

Timestamp for service

Scanned barcode

User who scanned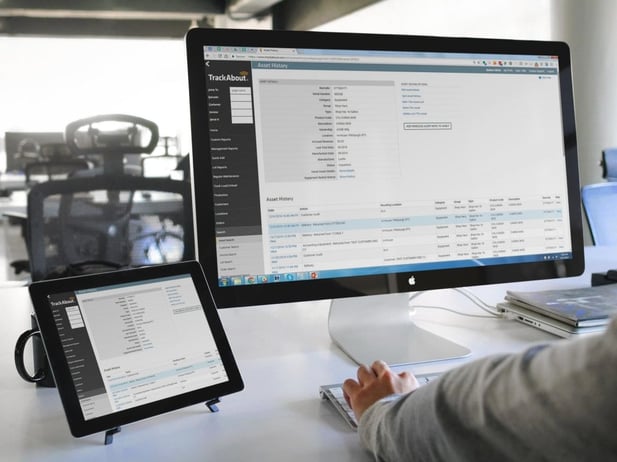 Want to learn more?
Get in touch with us. We'd love to chat.