TrackAbout's Roll-Off Container Tracking Software is a cloud-based system for tracking roll-off containers. Perfect for companies managing greater than 50 assets, TrackAbout enables you to track the location and history of your bins using barcodes and smartphones.
Industries benefiting from the TrackAbout platform include:
Dumpster Rental
Waste Management
Recycling
Construction
Environmental services
Pricing Update
Since making this video we have increased our
minimum pricing to $225 per month.
How Does it Work?
The high-level steps are :
1. Put barcode labels on your bins
2. Scan barcodes using a TrackAbout mobile app when you drop off a bin
3. Manage bins from a browser
What it does and does not do
What it Does
Allow your people to scan bins using a smartphone when they drop them off or pick them up.
Capture proof of delivery including: GPS coordinates, timestamp and customer signature
Map of all bins (as of the last time you scanned them)
Show how long each bin has been with each customer. Find bins that are overdue.
Discourage theft
Allows you to control what users can see and do in the system.
What it Does NOT Do
Locate stolen bins
Bill customers
Track trucks
Route drivers to bins
Show a map of bins from the smartphone app. You must go to the website to see these maps.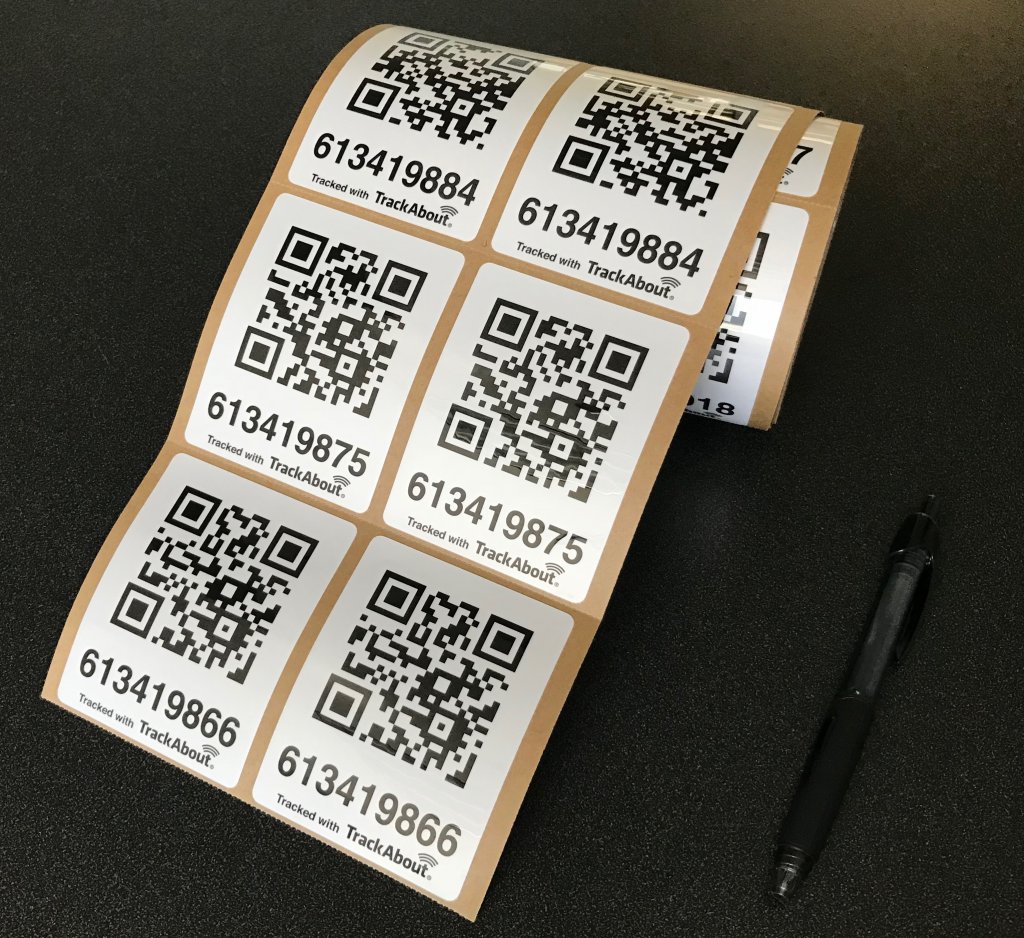 Barcode Labels
TrackAbout will sell you barcode labels and ship them to you when you sign-up.

Two identical labels go on each roll-off container
Each label has a scannable QR Code Barcode and a printed number

Both the QR Code and printed number are the same

If a user can't scan the barcode he can key in the number

Both contain a 'check digit' which prevents the system from taking in an incorrect entry.
The barcodes are industrial strength

Rated for 7 years of outside use in direct sun

Strong material resistant to tearing

Permanent adhesive for attaching to painted metal in hot and cold climates

Labels are 2.7 inches x 3.5 inches (6.8cm x 8.8cm)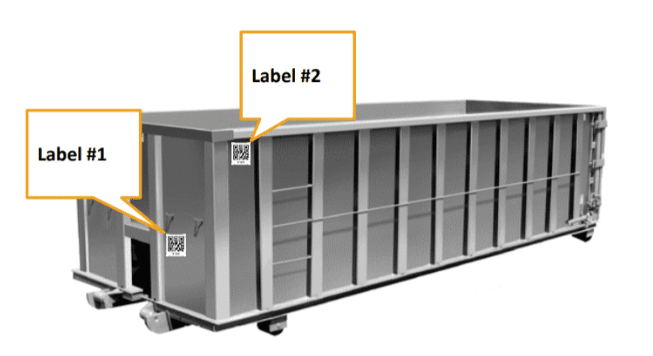 Barcode Label Placement
Place 2 identical label stickers on each roll-off container
Place where they are easy for the driver to scan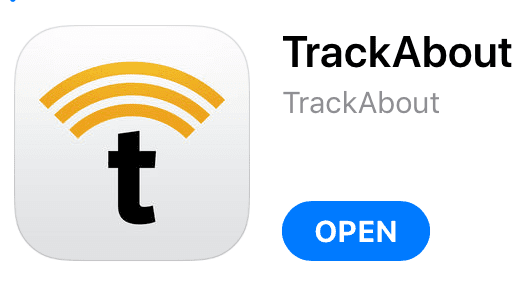 Download the TrackAbout Mobile App
Scanning is done from TrackAbout's mobile app

It works on Android and Apple devices

The app is free to download, but you will need a paid TrackAbout subscription to get a login to use it
Download the app from the Google Play Store or Apple App Store

Both phones and tablets are supported

If your devices were purchased in the last 3 years, then you should not have any problems. A more complete description of supported devices can be found

here

.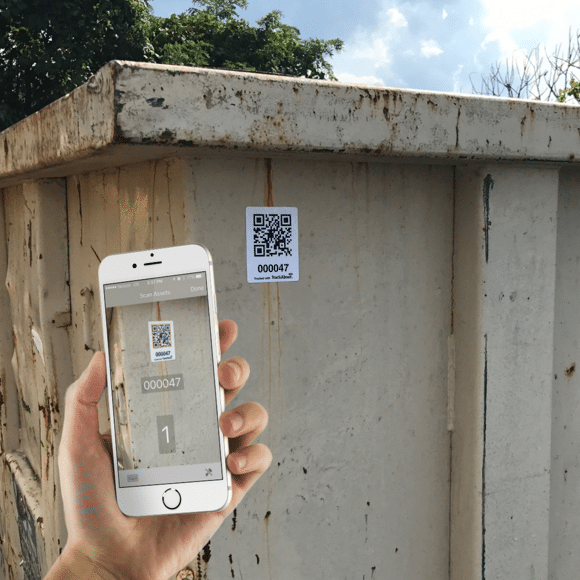 Scan Using the Mobile App
The app will use the device's camera to scan

Every scan will also collect

GPS position on a map

Timestamp

Person logged into the device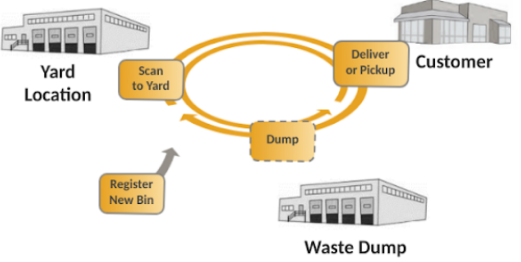 When to Scan
Use the app to initially register each bin

Scan each bin every time you move it
Register bin

Used to link a barcode to a bin's size and serial number. Only done once for each bin

Delivery/Pickup

Used to exchange bins with a customer

Set location

Used to drop off a bin at an internal location.

Dump

Record the weight dumped (optional)

Change barcode

Used if the barcodes on a bin must be replaced. This keeps the history together for this bin even after the barcode changes.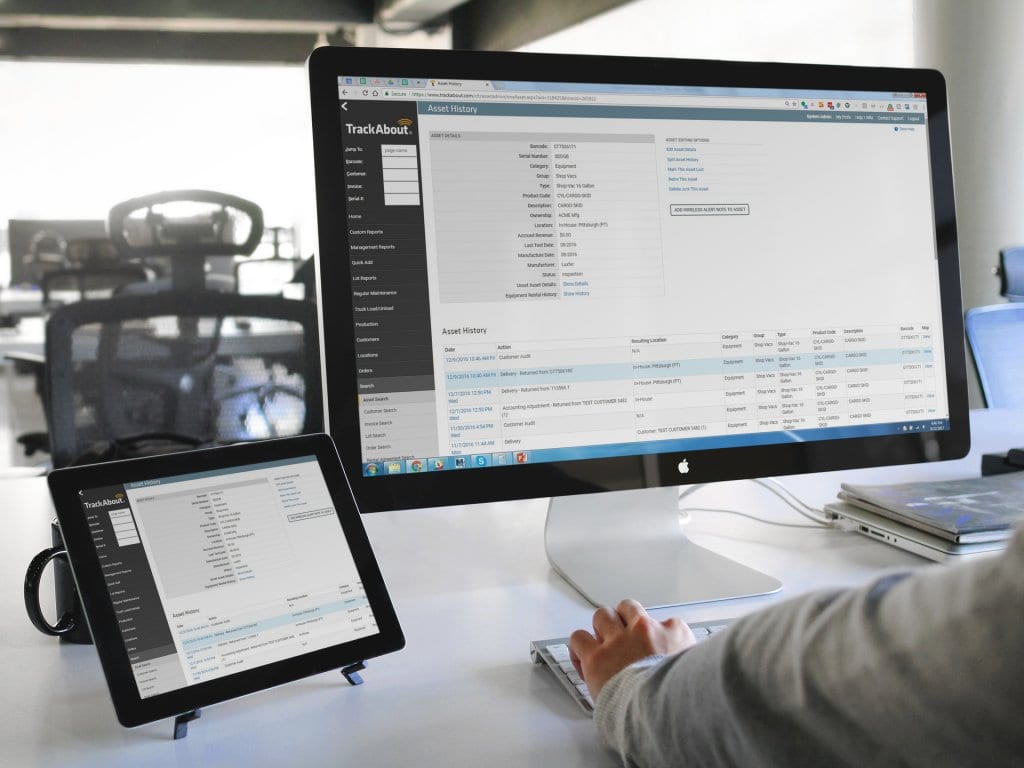 Roll-Off Tracking Website
You access your data from TrackAbout's secure website

You will get a login to the website once you sign up

You can create as many other users as you want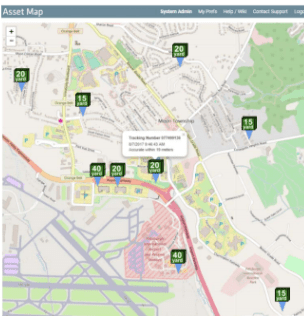 View Dumpsters on a Map
View the last scan location of each of your bins on a map

Zoom in and out to the right level of detail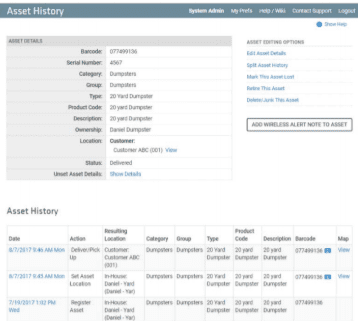 Asset History
See this history of scans for each dumpster

If a bin is damaged, you can see which customer previously had it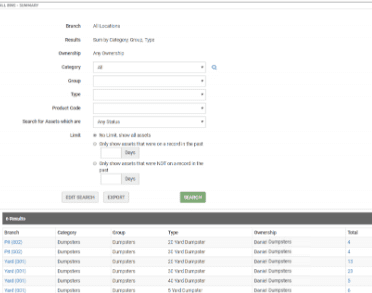 Inventory Reporting
Run reports on the website to see your dumpster inventory

Limit to just dumpsters of a certain size

Find dumpsters that have been at a customer for more than a given number of days

Save a set of parameters so that you can more quickly run the same report in the future.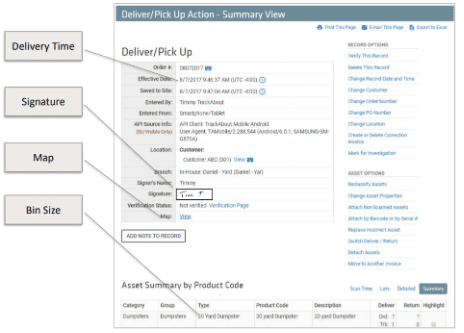 Digital Proof of Delivery/Pickup
View an electronic record for each roll-off scan

Prove to a customer where and when a delivery or pickup happened

Each delivery will have:

A system-generated date and time stamp

A GPS coordinate shown on a map

The scans of the barcode on the bin

The user who did the scanning

View Customer Balance
View a report of all of the roll-off containers with a customer

View the number of days each bin has been with a customer

Click into delivery records for more details on a delivery