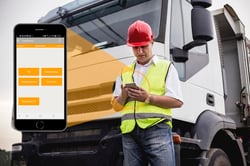 When implementing a new technology, which of these users do you train first?

Most people would pick Dylan. This seems like common sense. It is what we used to do. However, we have found that this is a mistake.
When training a group of users, always start with the least techy user with the most company experience. Start with Mike.
Why?
Finding Problems
Mike has industry experience to identify processes that we missed. He will ask questions like "What about our unusual process with customer X? How will we handle that?"
Training Planning
Mike will take longer to train. Start with this slower training first and then each person will get faster. This makes planning your training time easier.
Better Documentation
Any documentation you create will typically be made with your first users. Do this with Mike and your docs will work for everyone.
Group Dynamics
You need all of your users to embrace the new technology. The best dynamic is to have Mike learn it first. Then he can share it with Dylan. Let Mike be a leader and mentor to Dylan. If instead Dylan quickly learned it first, the group dynamics can push Mike away and make it harder for the whole group to accept the new technology.
Energy
Your trainer will have the most personal energy at the start of the project. This is another reason to start with the people hardest to train first. Then it gets easier with each person.
Find your most experienced, least techy users and make them champions.
On a funny note: We have even found this to work by starting with the CEO. If they can do it, anyone can ;)