You may have heard that Microsoft officially ended support for Windows XP in April 2014. XP is dead (or walking dead, depending on your penchant for zombie analogies). Also important is that Windows XP was the last Microsoft operating system to support Internet Explorer 8 (IE8).
At TrackAbout, we know that businesses only upgrade when they absolutely have to. It can be costly.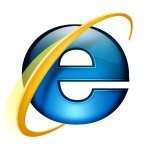 We calculate that 28% of our web site users are still running Windows XP and now-unsupported versions of Internet Explorer. TrackAbout has been making a best effort to fix defects reported by our customers who were using IE7 and IE8.
Trying to maintain compatibility with unsupported and old versions of Internet Explorer is expensive and restrictive. Old browsers do not support modern standards and programming techniques. This leaves us having to design for the lowest common denominator, or create hacky workarounds so functionality doesn't break.
We'd like our customers to know that allowing users to use out-dated browsers carries a security risk. There will be no new security patches for Windows XP, and therefore no new security patches for IE7 or IE8. It should be considered an unsafe platform (or at least a less-safe platform).
We have therefore made the decision to drop official support for IE7 and IE8.
The impact won't be felt immediately; our web site isn't going to fly apart at the seams. But change will come soon.
Our approach to this policy change is this:
Starting today, we will no longer fix defects that are specific to IE7 or IE8 and which are not reproducible in supported browsers.
We will cease testing our web site using IE7 and IE8.
We will allow a period of two months during which we hope our customers will upgrade or replace IE with a different browser.
On July 4th, 2014, two more things will happen:
Users logging into TrackAbout using IE8 or lower will be shown a message warning them they are running an unsupported browser. The message will tell them to expect broken pages and functionality. It will also contain links to other browser options and a suggestion to either upgrade themselves or contact their system administrator, following whatever local IT policy is appropriate.
Our supported browser list will include only IE9, IE10, IE11, Firefox, Chrome and Safari.
We hope you appreciate that in order to innovate, TrackAbout must stay current with technologies.