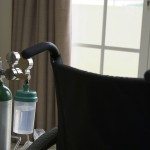 With reimbursements falling, sometimes steeply, home medical equipment (HME) companies are urgently turning their attention to cutting costs. Unlike less palatable choices, such as layoffs or buying lower-quality equipment, implementing the right technology can not only increase HME operating efficiencies, but also substantially improve performance and position companies for growth in an era of accountable care.
Asset tracking software provides this type of opportunity. With equipment as one of their biggest expenses, HME companies must ensure their assets are working as hard as possible and thus delivering an optimal return on investment.
By implementing dedicated asset tracking software, HME companies can establish an easy-to-use, highly efficient, and effective process for managing and maintaining equipment that maximizes the use and the useful life of their critical assets. Electronically tracking, sorting, and aggregating equipment data and producing reports enables HME companies to become more valuable partners to accountable care organizations (ACOs) that rely on electronic systems to knit together providers across the continuum of care.