Most asset tracking systems are closed in nature. Regardless of the method used, information collected is generally confined within the four walls of the company managing the system. Distributors and end users each have their own way of keeping track of the assets that cycle through their facilities. Data is not usually shared unless trying to resolve balance disputes. As a result, there is no real collaboration between supply chain partners.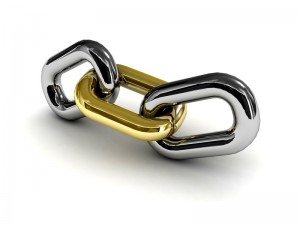 At TrackAbout, we're inventing a future where collaborative tracking data is liberated. Our asset tracking software easily shares common information throughout the supply chain while keeping proprietary data secure. Partners enjoy a new level of efficiencies and cost savings while forging stronger relationships built on trust and customer loyalty.
Connecting Partners
TrackAbout Linked Exchange allows companies to share asset information with their supply chain partners who also use TrackAbout, enabling each to see the exchange of assets between facilities. As information is entered into one TrackAbout system, the data is automatically updated in the partner's TrackAbout system. This eliminates the redundancy of re-initializing assets as they move from one company to another. Because both partners view identical data, less time is spent resolving discrepancies and more time is spent managing the business.
While Linked Exchange enables partners to view identical data, each system maintains a separate database with all the TrackAbout features and benefits associated with it. Only the asset's current properties are accessible. The movement history and other information about the asset's activities are kept private and are not shared. Partners do not have visibility into each other's businesses.
Enabling Customers
With TrackAbout Follow-On Tracking, distributors can grant customers controlled access to the TrackAbout system. This allows them to track and view information for assets at their location as well as move assets internally within locations throughout their facility. Follow-On Tracking enables the distributor and the end user to have a single, unified view of account information. End users gain a higher degree of visibility and control over asset data, enabling them to manage and monitor assets proactively and improve overall efficiency. Distributors know the location of their assets within the customer site.
Our vision is taking form today. TrackAbout customers worldwide are building a network of linked tracking data to improve their businesses. Is it time for your company to help build the future? Contact us to learn more.