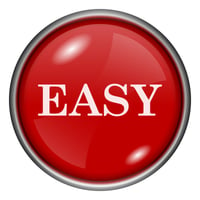 Asset tracking software helps companies streamline and simplify asset management processes by automating workflows. Employees using handheld mobile devices follow step-by-step screens that lead them through a predetermined sequence of tasks. It's impossible to skip a step as the mobile device screen won't advance until the employee enters the appropriate information on the current screen. This eliminates unnecessary steps, increases worker compliance with defined operating procedures, standardizes workflows and improves process control.
Consider a scenario where your equipment is subject to particular government regulations. Compliance often relies on detailed and accurate records of production and maintenance processes, quality analyses, safety inspections, delivery procedures and similar activities. With a non-automated procedure, employees are supposed to follow a written process and complete paper forms. The problem with this is that manual errors can prevent them from recording the data you need. Incomplete forms and illegible handwritten entries are useless. Paperwork can get lost. The physical challenges of collecting information from remote locations, maintaining storage space and reporting on hard copy documents are burdensome and time consuming. These issues can lead to failed inspections, fines, facility closings or other costly penalties.
With automated workflows, employees are certain to follow required procedures and data is validated to guarantee accuracy. Check boxes, dropdown menus and radio buttons ensure proper data entry. Validation patterns can be established for fields that require manual text entry and limits can be set for numeric data. Time-stamps record when the procedure was performed and electronic signatures capture approvals. All of these help you to collect mission-critical data and to provide the required information to regulators at a moment's notice.
This all sounds great until you realize that not all asset tracking software systems allow you to capture the information specific to your business without making expensive programming changes. It's likely that you handle a particular type of asset differently than another. If you have branches in more than one state, each location may need to collect different data to comply with varying regulations. Maybe a customer wants you to provide more detailed information than you typically offer your customers. A big question to ask when evaluating asset tracking software is: how easily does the software conform to your business processes?
TrackAbout's Dynamic Forms module allows for the customization of any pre-built workflow with additional screens to capture the data you need. Forms can be modified based on a number of criteria, including the type of asset, the action being performed, branch location, user, customer, and more.
Because no code is required, our support team members can create the forms without the help of our software developers. This enables a fast initial deployment and any changes you require later can be made quickly. The mobile device is updated upon the next synchronization with the application website, ensuring that current versions are used throughout your organization, even at remote locations.
The Dynamic Forms module is a powerful tool that enables TrackAbout to accommodate your unique needs and processes quickly and effectively. It eliminates the costs associated with physical paperwork and the manual errors that can occur when gathering data.