A look at Cloud vs. Local Database Asset Tracking Solutions
By: Megan Shildt & Jaclyn Warner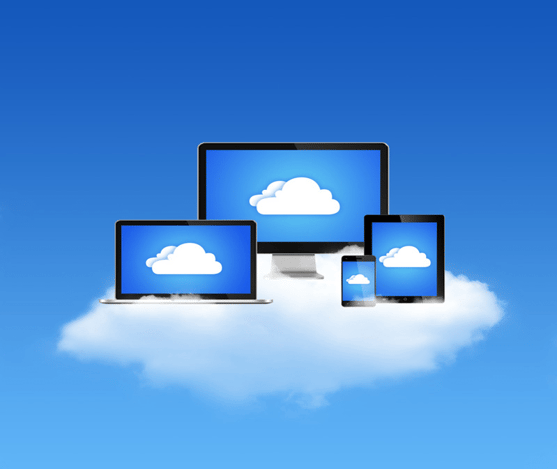 OVERVIEW
In the time and age where technology has become so advanced, many companies face the question "What is the safest and most efficient way to store important data?" Technology has blessed the modern world with no longer having to store files on paper, but there are still options on how to store them digitally. Data can either be stored on a local computer, or within cloud based software.
Local Storage
"Local storage" refers to using software that can run inside a computer to store all data collected from tracking assets. Local storage tracking software options are usually more inexpensive, but have associated risks. The downfall of these software solutions are that the computer storing the information is the base of the whole system. It must be close by when all the scanning is done, which can be a major inconvenience in the field. Some software includes scanning options that allow multiple people to sync their combined data into the system, but the data is still stored all in one location. Additionally, when all information is stored in a single location it becomes a threat for failure. There are many scenarios, such as the P.C. dying or being stolen, that would leave a company with no way to retrieve their data. Lastly, when choosing to use local storage, maintenance of the software falls on the company to handle themselves.
TrackAbout's Cloud Based System
A cloud-based system gives users the options to access data from any computer, Android or IOS devices with their login and passwords. The TrackAbout app can easily be downloaded to any mobile device or even rugged scanners, which then communicates with the cloud and saves all data. A benefit of using cloud-based software is that data can be tracked anywhere, even out in the field. Cell networks have the ability to communicate with the cloud, and instantly record data anywhere that cell service is available. Not only does TrackAbout's software guarantee secured data storage through the cloud, but it also provides a team of experts who are trained in managing your information. While this software has a monthly fee rather than a one-time charge, there is no risk of losing valuable data and provides team members to handle maintenance. Support lines are open where team members will be happy to help find the root of any problem along with a solution.
Let's Recap: