"Over the next decade, smart asset management will transform operations, marketing, finance and human resources. And it will forever change the way the enterprise views its assets."
Samuel Greengard
CIO Insight blog, "Being Intelligent About Your Assets"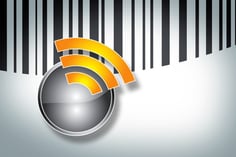 A company's portable assets often represent a substantial investment and success depends on the ability to manage them effectively. To do so, businesses are increasingly relying on asset tracking software, especially because the efficiencies created and the return on investment in tracking technology are so high.
In a recent blog post for CIO Insight, Samuel Greengard wrote, "Organizations that use intelligent asset tracking aren't only able to understand what assets they possess, but they can also identify where they're located, how they're being used, what their condition is and how well they're being maintained. This, in turn, can help organizations understand demand, supply chain issues and everything from optimal pricing to staffing. It can also help them understand product and machine lifecycles and financial issues, such as variable and fixed costs."
For over a decade, TrackAbout has intelligently tracked valuable, relevant asset information. The software tracks each asset, corrects data errors, protects data integrity and provides accurate reporting so companies have the information they need to make faster, better-informed decisions. Our customers gain an average of 8% in increased asset rental balances, catch and fix errors on 4% of billings and achieve an ROI within one year.
Taking this concept a step further, Greengard references Vijitha Kaduwela, President of Kavi Associates, a data analytics consulting firm in Barrington, IL. Kaduwela believes the key to success is "an ability to integrate these systems across silos – and even entire companies – and combine this data with unstructured data."
As a leader in asset tracking software, TrackAbout has spun out a new cloud application service to answer increasing market demands for intelligent assets and connected data networks. While TrackAbout focuses on the tracking, rental and management of portable assets, Lockhouse provides an asset registry that connects disparate data systems to create a more efficient information exchange between supply chain partners.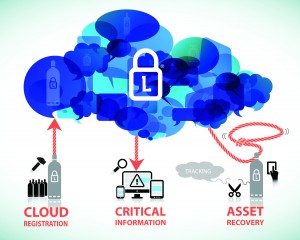 Lockhouse will use a few key attributes of an asset (including serial number and other properties) to uniquely identify each one with a readable code. This code then becomes the Passport Tag™ for that asset, which enables access to a web-based application containing updatable information about each asset in real-time. Manufacturers and owners can add critical information, and can receive feedback and GPS coordinates of the asset from the operator.
TrackAbout and Lockhouse are revolutionizing the way companies think about their assets by building a connected data network. Necessary information is becoming easier to share and processes are becoming more efficient—translating into real cost savings.
---
Related post: Beyond Four Walls: Asset Tracking Extends Throughout the Supply Chain