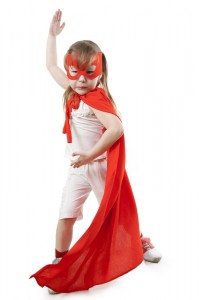 The essence of great customer service is forming relationships with customers. The best asset tracking software helps you do this by offering your customers several benefits that make doing business with you a no-brainer.
Great customer service is vital to the success of any business. You can offer promotions and reduce prices to bring in new customers, but if you want to keep them you'd better give them a reason to stay. Otherwise, they'll always be looking for the next bargain.
Build Trust with a Culture of Accuracy
Asset tracking software reduces the errors associated with manual processes, helping to eliminate inaccurate balances and billing mistakes. Your customers appreciate accurate invoices and find that it's easy doing business with you. You're a hero because you provide trustworthy information, which reinforces your credibility and integrity.
Encourage Loyalty by Being Proactive
Asset tracking software collects a wealth of data which can help you find better ways for you and your customers to operate more effectively. Through system-generated reports, you can analyze customer orders and deliveries for usage trends. If a customer is receiving an unusually high number of deliveries, you can help them plan their orders more effectively or suggest alternative products or sizes to lower their costs. You're a hero because you help your customers operate more profitably.
Support Business Practices with Data Transparency
Because you trust the data provided by your asset tracking software, you feel confident allowing customers to view their asset information online in real time. As a result, they quickly and easily can confirm asset balances, obtain a proof of delivery, view transaction histories, and more. You're a hero for providing instant access to essential asset information.
Promote Efficiency with Access to Tracking Tools
You can empower customers with the ability to track assets as they move internally within locations throughout their facility. They'll gain a higher degree of visibility and control over asset data, enabling them to manage and monitor assets proactively and improve overall efficiency. You're a hero because you eliminate their manual, time-consuming process.
Earn Respect by Confronting Difficult Issues
Without asset tracking software, it's likely you don't notice when an occasional asset goes missing. Over time though, missing assets add up to a costly problem which you uncover when you perform a rare site audit. Your customers aren't happy when you hold them accountable. Asset tracking software allows you to catch these problems and address them as they occur. Your customers respect your ability to manage your business well. You're a hero because your customers know they won't be surprised by an issue that got out of control.
Asset tracking software is a powerful sales tool to attract and retain customers. It enhances trust and accountability and strengthens relationships. You offer a value-added service that differentiates your business and drives a competitive advantage.