Although companies are achieving substantial benefits with asset tracking software, it's still a new concept for many businesses. If you're just entering the arena, have an asset maintenance plan, and are trying to figure out if your business can benefit, here are five clues that will help you sort it out.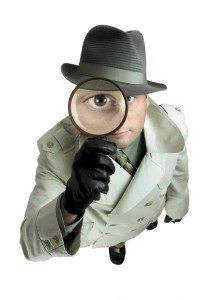 #1: You own, maintain and/or rent out portable physical assets.
OK, so this one is kind of obvious. If you have equipment that moves within your facility or gets delivered to customers for their temporary use, a business asset tracking system will help you effectively monitor, control and optimize the assets. If you collect rent on these assets, you'll appreciate the ability to keep accurate customer balances so your billing statements are always correct.
What might be less obvious is that asset tracking software can also track the maintenance activities performed on the assets in your asset maintenance plan. This helps in keeping up with preventative maintenance due, troubleshooting recurring or obscure problems and ensuring assets are performing in line with any manufacturer warranties.
#2: You're subject to serious consequences if you fail to locate your assets.
If you don't know the whereabouts of your assets, the consequences could be great in terms of regulatory compliance, health and safety, environmental, product quality, financial, legal and other concerns. The greater the potential impact, the more reason to have an asset tracking software system.
Consider a company that distributes home medical equipment. The U.S. Food and Drug Administration (FDA) requires that certain devices be tracked to facilitate notification and recall in the event a device presents a serious health risk. Companies have three days to provide critical information about devices that have not yet been distributed to a patient and 10 working days for devices that have been distributed to patients. Asset tracking software can provide this information with a few clicks, helping to reduce the risk of harm, associated penalties and potential legal action.
#3: You have a large quantity of assets.
Justifying the cost of asset tracking software will be easy if you have a large fleet of assets. Software automation yields far more efficiency than manually tracking hundreds or thousands of assets. Think of the time to be saved when you don't have to hand write every tracking number, resolve data entry mistakes or correct billing errors.
#4: There is a high probability of assets getting lost.
The truth is, once your assets leave your control, it's easy for them to disappear. If your assets are very similar to those owned by your competitors, they can go missing when someone mistakenly picks up the wrong asset. If your customers move your assets around their location(s), they can be misplaced or lost. Asset tracking software promotes accountability as assets are scanned at key touch points and proof of delivery is recorded with electronic signatures.
#5: It seems you're always purchasing new assets.
If the rate at which you find yourself needing to purchase new assets is greater than the rate of growth of your business, you probably have a utilization issue. Asset tracking software can quickly determine which assets have been at a customer site longer than expected or which company branches might be hoarding. When you're short on assets, the tracking software finds the ones that could be returned and redistributed. Improving asset utilization with business asset tracking can yield thousands of dollars in cost savings.
Related articles:
7 Questions to Ask Before Buying Asset Tracking Software
5 Ways Asset Tracking Software Makes You a Hero
Top 5 Asset Tracking Best Practices